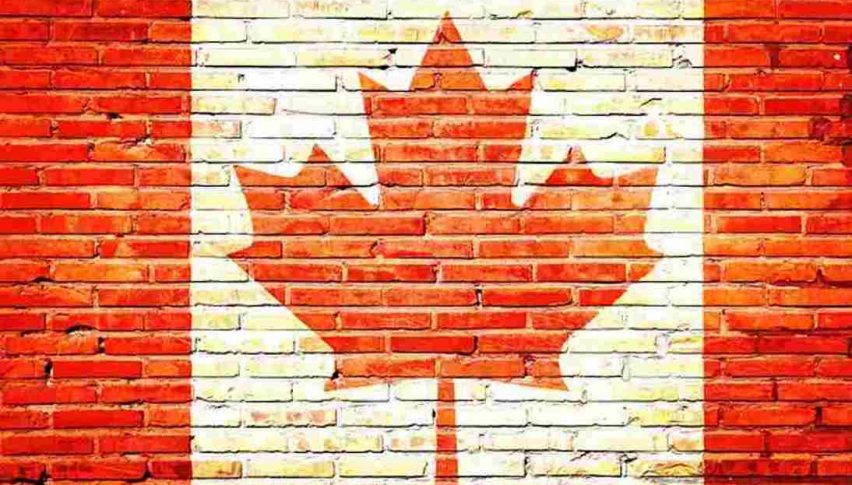 BoC Statements Bury The CAD-1.3000 Is The Key
The Bank of Canada (BoC) has spoken and monetary policy facing the Loonie is to remain unchanged. Earlier, the BoC issued its Interest Rate Decision, standing pat at 1.25%. This came as no surprise to the markets, but dialogue hinting at concerns over the future of Canadian trade has caught the attention of investors.
It is no secret that Canada depends heavily on the U.S. as an economic partner. Recent comments regarding coming tariffs from the Trump administration have shaken Canada's markets and brought into question the future of this relationship.
In addition to tariffs, there are several fundamentals that are punishing the CAD:
Statistics Canada reported a $2 billion trade deficit for January earlier in the session.

The BoC noted that 1.6% GDP growth for 2017 was a disappointment.

The BoC mentioned a slowdown in the housing market as being a point of concern.
Add it all up — at least one more month of dovish treatment for the Loonie.
USD/CAD Technicals
It is always a good idea to respect the proximity of big round numbers to price. As traders, we frequently become sidetracked with obscure technicals and forget about the complete picture. For the USD/CAD, 1.3000 is a monster.
Today's intraday high of 1.3000 is very instructive as to where the bearish order flow exists in the market. This high was also established on Monday, and if it holds for the rest of the day, we will have a consolidated double-top pattern to work with.
Overview: Sometimes technical analysis is simple. For now, the only number on my mind is 1.3000. If price becomes compressed in the proximity of this level, a possible breakout scenario may develop by week's end.
Tomorrow's session gives us a speech from BoC Governor Stephen Poloz. The BoC statements from earlier today were ominous at best. I will be looking for Poloz to lighten the mood a bit with an upbeat address. If not, the USD/CAD may be in for a bullish break to macro resistance at 1.3130.
Be sure to check back before Poloz speaks, 11:00 AM EST, for a look at a potential breakout and analysis facing this market.
USD/CAD continues to slide lower, although it stalled to the bottom of the range earlier, after the dive on the 25 bps hike by the BOC
1 day ago
Crude Oil has been bearish for more than a year, but this week we saw a decent reversal higher on higher Caixin manufacturing
5 days ago