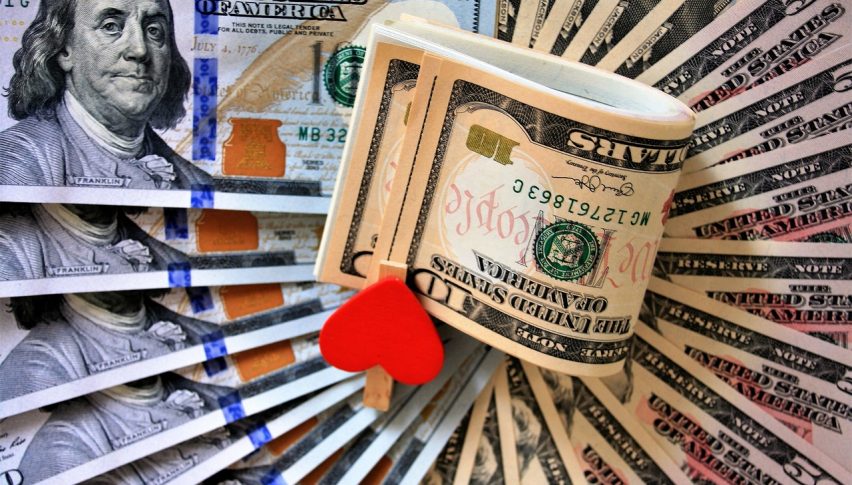 Forex Trade Setups – USD/CAD & EUR/USD In Focus
Posted Wednesday, March 7, 2018 by
Arslan Butt
• 2 min read
The US dollar softened regarding the news that Gary Cohn, President Donald Trump's top economic advisor, is resigning from his seat at the White House. His decision came in response to Trump's choice imposing tariffs on the imports of steel and aluminum. Considering the upcoming economic events discussed in our March 7 – Economic Events Brief, below are the setups worth trading today.
USD/CAD – Potential Bullish Bat
The Bank of Canada will release the monetary policy and trade balance figures later today, therefore, the USD/CAD can offer us some admirable trade opportunities.
USD/CAD – Daily Chart
Let me draw your attention to a potential bullish bat setup. Back in November 2017, the pattern as completed 50% retracement near 1.29150 and later fell to the 1.2200 trading zone in order to complete the B to C wave. Technically, the pair is likely to go for a C to D wave which completes somewhere around 1.3600. For now, the pair is overbought and should come down to complete the retracement.
USD/CAD –  Key Trading Levels
Support     Resistance 
1.2877        1.3008
1.2805        1.3067
1.2746        1.3139
Key Trading Level:    1.2936
USD/CAD –  Trading Plan
Investors are advised to keep a closer eye on $1.2940 because below this, the market is likely to continue selling. The break above $1.2940 can drive more bulls in the market.
EUR/USD – Bullish Setup
We spotted another bearish harmonic pattern on the EUR/USD chart. You can see on the 4-hour chart, it's completing a C to D wave at $1.2440 and also seems to lollygag below the same level.
EUR/USD – 4-Hour Chart
Nevertheless, the US fundamentals are against this technical setup, so in order to be certain about the trade, we should wait for the ADP figures during the US session today.
EUR/USD – Key Trading Levels
Support     Resistance 
1.2353         1.2453
1.2291         1.2491
1.2253         1.2553
Key Trading Level:    1.2391
EUR/USD – Trading Plan
Before the news will be announced, the EUR/USD is likely to trade bullish above $1.2390 and target $1.2470 and $1.2525.
Good luck!