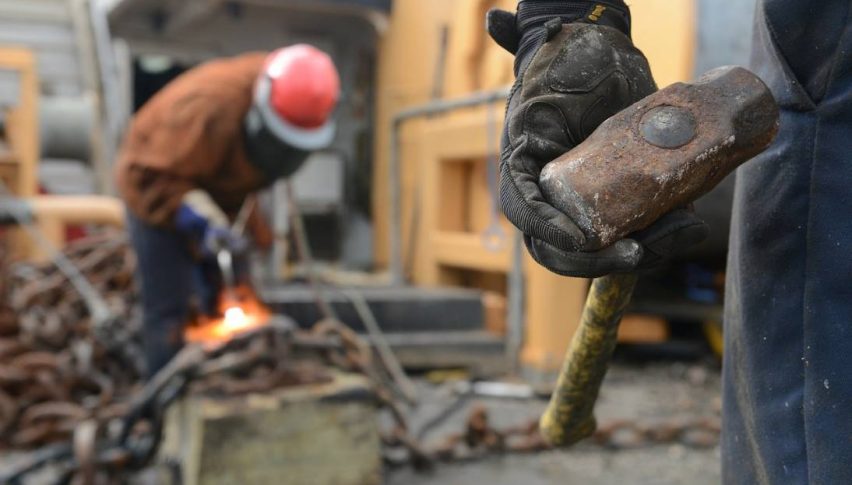 U.S. Unemployment Surprises: USD/JPY Resistance In View
The U.S. Unemployment Report has surprised the consensus this morning, prompting traders to dive into the forex. The number came in a 4.1%, over the projected 4.0%. The USD is responding accordingly, posting losses against EUR, CAD, and GBP.
Amid the current state of the U.S. economy, lagging employment levels are a surprise. In yesterday's overnight preview, I outlined a scenario for a USD rally following a positive Unemployment Report. That assertion proved incorrect, once again illustrating the importance of flexibility in trading.
USD/JPY Technicals
The USD has had no problems against the yen today. A rally of more than 75 pips in the USD/JPY has taken price to a key area of resistance.
Last night the Bank of Japan (BoJ) elected to hold interest rates steady at -0.1%. The BoJ's policy is consistent with the theme of Abenomics — accept a devalued yen as a means of bolstering exports and economic growth.
Forex traders are taking the dovish tone as a reason to bail on the yen. The USD/JPY has tested the 107.00 handle just below topside resistance. Here are the levels to watch into the close:
Resistance(1): 20 Day EMA, 106.99

Resistance(2): Bollinger MP, 107.22

Resistance(3): Daily SMA, 107.24
Bottom Line: The pending Bollinger MP/Daily SMA crossover is a signal that the prevailing trend may be changing. With a bit of luck, price will test topside resistance and retrace before today's close.
I have sell orders queued up from 107.19 with an initial stop out at 107.51 for the remainder of the session. This trade is time-sensitive and holding it into the weekend is risky. If the trade goes live, it is advised to liquidate the position shortly before the close or move your stop to slightly above the session high to reduce exposure.
Core PCE inflation ticked higher to 4.7% this month, which should keep the FED hawkish and the USD bullish
3 days ago