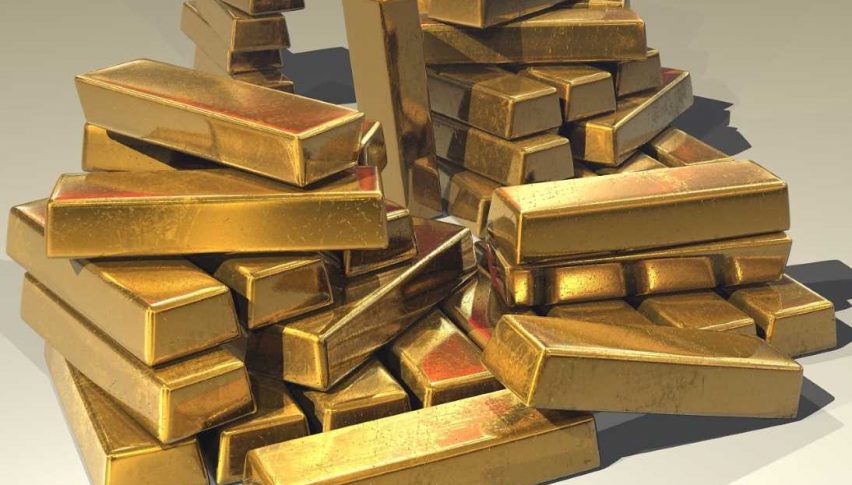 Gold Fails At 1330.0: Whipsaw Trading In The AUD/USD
The gold markets have been chaotic today, featuring a failure at the 1330.0 handle. Earlier, April gold futures posted an intraday high of 1335.0 before entering a correction. The AUD/USD followed suit, failing to sustain trade over .7900. So, where is the Aussie heading? Let's take a look at the current market dynamic for some clues.
Trading the Aussie is always a challenge due to its relationship to the gold market. Today's lagging U.S. Retail Sales brought buyers to the market for the AUD/USD, but the intraday gold correction has stifled the rally. In the event that price comes off a bit more, a long setup from downside support may be in the offing.
AUD/USD Technicals
At press time, the AUD/USD is trading in the center of the session range slightly above several key support levels.
In trading, the convergence of technical levels is a great thing. These levels of downside support are in a tight area, lending credence to their potential validity:
Support(1): Daily SMA, .7846

Support(2): 20 Day EMA, .7841

Support(3) Bollinger MP, .7843
Bottom Line: My intermediate-term technical bias to this market remains bullish. A long from just above the Daily SMA at .7851 with an initial stop at .7824 yields 27 pips using a 1:1 risk vs reward management plan.
Having three support levels in such a tight proximity provides an attractive trade location to the bull. In the event that we see a challenge of the intraday low at .7851, this trade will have a chance to go live and produce a few green pips for the trading account.