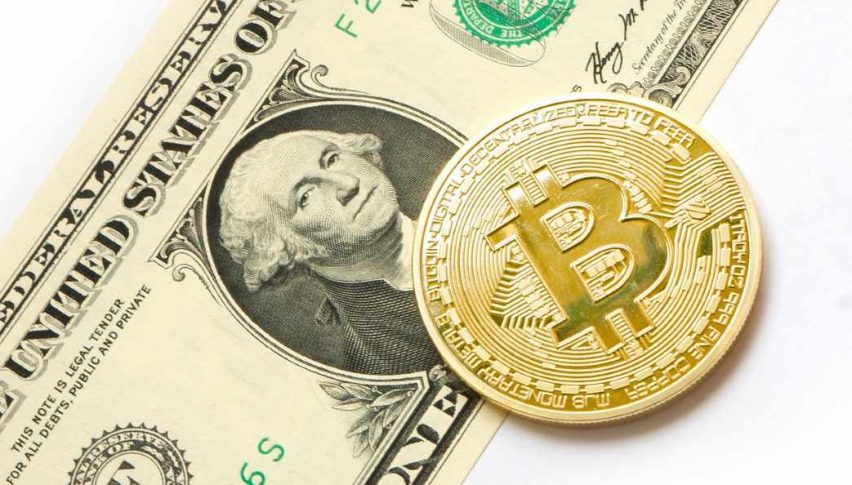 White House Rumors And A Bounce For Bitcoin (BTC)
It has been a moderate open on Wall Street, with both the DJIA and S&P 500 posting slight gains. Reports are circling out of the White House that national security adviser H.R. McMaster may be up next on the chopping block. The Trump administration is denying the assertion, but the timing is ominous. McMaster is scheduled to meet with South Korean officials on Saturday regarding the coming U.S./North Korea summit.
Controversy in the White House is not huge news to the markets. However, in the event that U.S./North Korea relations break down, a run to safe-havens is likely. Gold and the Swiss franc are laboring once again today — be on the lookout for rallies in these assets if the U.S./North Korea meeting is called off.
A Dead Cat Bounce For Bitcoin (BTC)?
BTC is trading in the positive for the past 24 hours, prompting talk of recovery. This sentiment is a bit premature. The daily technicals still paint a bleak picture for the lead cryptocurrency.
The chart above is a view of the BTC futures market on yesterday's close. A few observations:
The intermediate-term trend is down. Price remains below the macro 38% retracement at 11,347. This is key level to watch in determining if the prevailing trend is truly over.

The short-term trend is also down. The 38% retracement of the current wave at 9,228 remains well above current pricing. Also, the daily losing streak for BTC stood at eight before Thursday's positive close.
Overview: A "dead cat bounce" is a trading term that refers to a crashing product that experiences a bump in price before flatlining. BTC is still way too valuable to be considered a lost cause. However, if the rally from $7950 is short-lived, the bottom may fall out of this market.
Thursday's positive close brought some relief to long-term BTC bulls. Today, the market is showing some life, up around 1.5%. If price closes the week under $8000, the pending test of $5000 becomes even more probable.