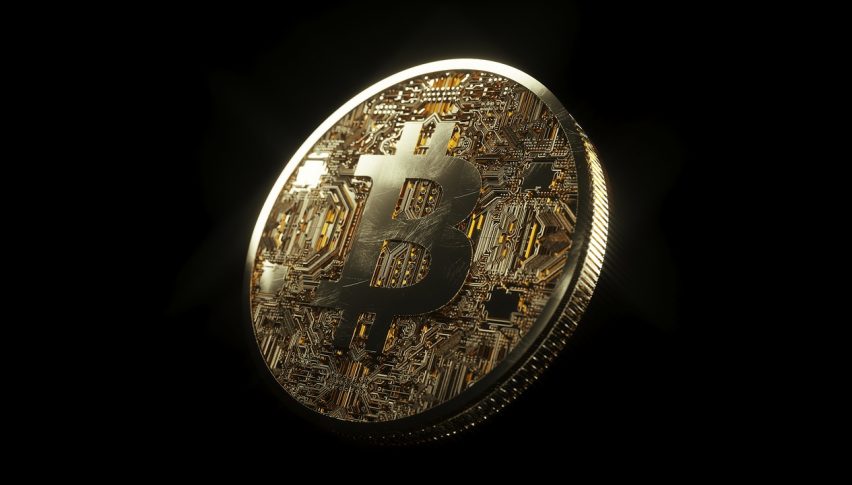 Weekend Update: Cryptocurrencies and Gold Outlook
In the cryptocurrency markets, the old adage is true — money never sleeps. While global markets are taking a two-day hiatus, the cash markets for Bitcoin (BTC) and the altcoins are rockin' and rollin'. The appetite is seemingly always there for risk and reward in the cryptocurrency space.
Since yesterday's forex close, there have been several positive moves from the big four cryptocurrencies:
Coin                                   Move                 Price (Approximate)
Bitcoin (BTC)                     +1.85%                           $8270
Bitcoin Cash (BCH)           +11.42%                        $1025
Ethereum (ETH)                 +1.00%                         $ 605
Litecoin (LTC)                    +1.00%                           $ 160
The key item to note from the last 24 hours is the gain in Bitcoin Cash. Posting a win of over 11%, BCH has eclipsed the key psychological barrier of $1000. Will BTC follow suit to $10,000 in coming days? We will certainly find out…….
Gold Technicals
It has been a rough month for April gold futures. Price is well off of February highs and looking for downside support on the weekly chart.
Price bounced off of the weekly Bollinger MP during Friday's session. A pronounced sell-off may be on the way to the 1300.00 handle, given Wednesday's meeting of the FED.
Here are three areas of downside support to be aware of for the remainder of March:
Support(1): Bollinger MP, 1313.6

Support(2): Swing Low, 1303.6

Support(3): Psyche Level, 1300.0
Overview: The runup of late 2017 appears to be giving way to retracement. In my mind, the key number here is 1300.0. If we see a continued recovery in the U.S. equities indices amid a FED rate hike, gold will be poised to resume the bearish action in coming weeks.
This week is a big one for the markets. Buckle up and get ready for opportunity across the forex, metals and equities asset classes!