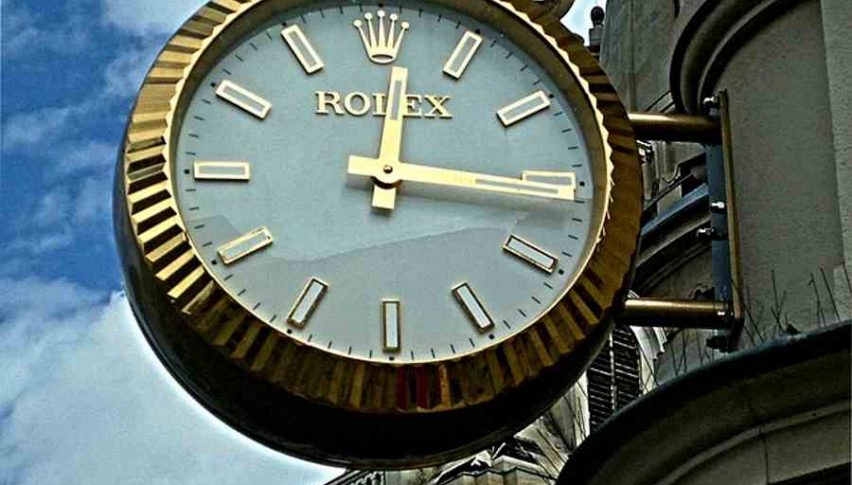 T-minus 24 Hours Until The FED: EUR/USD Tumbles
Well, it is roughly t-minus 24 hours until the beginning of the Jerome Powell era at the U.S. Federal Reserve (FED). The markets expect the FED to hike rates as many as four times this calendar year. Coming in on an aggressive note is probably not what Powell had in mind when he considered taking the job. Nonetheless, the powers that be are calling for the U.S. to limit inflationary pressures before they start.
Tomorrow's 2 PM EST FED Interest Rate Decision is going to be the primary catalyst for action during the U.S. overnight. Here are the secondary metrics that will be hitting the wires in the next 18 hours:
Country                      Event
U.K.                            Average Earnings (Jan.)
Eurozone                   Non-monetary Policy ECB Meeting
U.S.                            Existing Home Sales (Feb.)
The Average Earnings metric out the U.K. will jostle the GBP a bit. In addition, the ECB Non-monetary Policy Meeting is worth paying attention to. In the wake of Monday's Brexit deal, the ECB is likely to issue official commentary on the subject. I do not expect any bombshells, but the progression of Brexit is an external factor that will influence the ECB for the rest of 2018. A surprise statement or two coming from the meeting cannot be ruled out.
EUR/USD Technicals
The EUR/USD is trending south, breaking beneath downside support earlier in the session.
One can make an argument that the EUR/USD has been in rotation for the entirety of March. Aside from the heavy bear trend on March 8, daily ranges have been tight and in the vicinity of the Daily SMA.
Overview: It is tempting to take a daily short position in the EUR/USD right now with the FED on deck. However, the liability is great and a retracement to topside resistance is somewhat likely. I am not a fan of taking big drawdowns ahead of a primary market mover — it limits trade management options and can lead to big losses.
For now, I will be watching the 1.2200 handle and the Swing Low at 1.2154. If this market sets up properly, then long scalps or a cheap long position may be available in front of the FED announcements during Wednesday's U.S. session. Stay tuned.