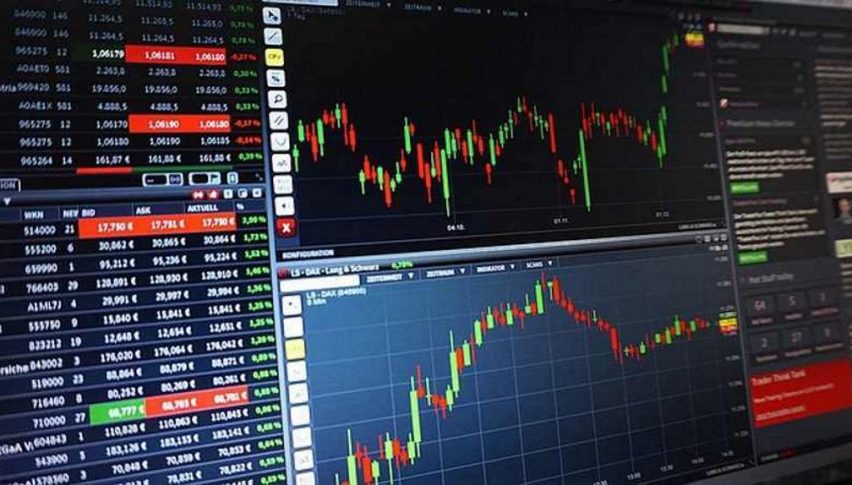 U.S. Indices Bounce Back, Bitcoin On The Move
The U.S. indices are bouncing back after yesterday's triple-digit loss in the DJIA. For the first hour since the cash open, the DJIA is up 125 points and the S&P 500 five. The dust from the Brexit deal looks to have settled a bit and early optimism is on display ahead of tomorrow's U.S. FED Interest Rate Decision.
Gains in U.S. Treasuries are making news. Monday's debt auctions brought higher yields in both the 3 and 6 month T-bills. The result has been a stronger USD against the Euro, British pound, and Japanese yen thus far for the session.
Is Bitcoin Back?
Cryptocurrency traders are showing some love to Bitcoin (BTC), driving price up 8% on the cash market in the past 24 hours. The rally is welcomed from bulls, as BTC has been under a full court press throughout 2018.
Going into today's session, there was some optimism that BTC is on its way to $10,000 in the near future. A look at the daily technicals at Monday's close for March BTC futures show something different:
Price is well below the 38% retracement level of the December high/February low. This indicates that the intermediate-term bearish trend is still intact.
Price remains below the 38% level of the current wave, 9228. $9000 is an important level for the short-term. BTC has not been able to sustain trade above $9000 for the last four sessions.
Volumes on the exchange are shrinking for BTC futures. This has little to do with the price, but shows that the "Bitcoin Buzz" may be subsiding.
Overview: Until we witness a test of 10,000 or 11,000, questioning the intermediate trend is not in the cards. My bias will remain definitively bearish until the $9228 level is taken out and confirmed.