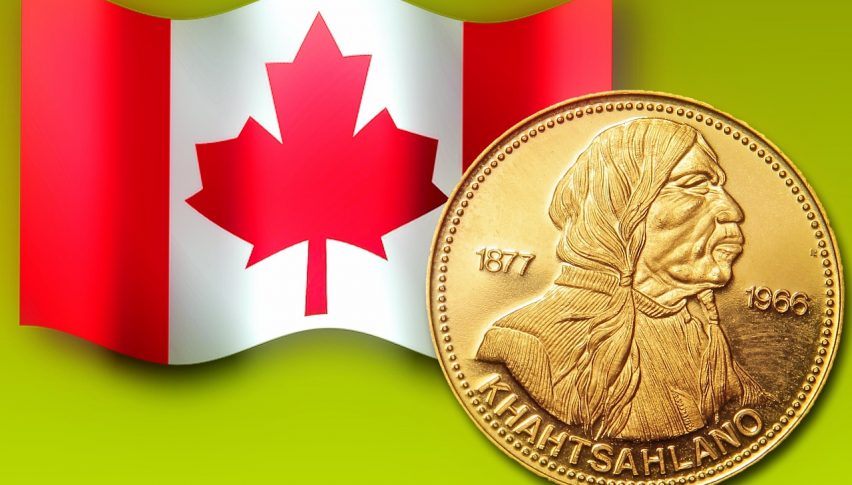 March 23 – Economic Event's Outlook – Trading Canadian Pairs!
Posted Friday, March 23, 2018 by
Arslan Butt
• 2 min read
Once again, the fundamentals side is taking a lead over the technicals. The economic calendars are loaded with high impact economic events from the USA and Canada. The Canadian inflation data is the most important event today. 
Watchlist -Economic Events 
Canadian Dollar – CAD
CPI m/m
The Statistics Canada will release the inflation data at 12:30 (GMT). The Canadian inflation is forecasted to drop to 0.4% vs. 0.7% beforehand. As we know, the Canadian economic events aren't performing that well since their rate hike in September 2017 and the ongoing developments on US import tariff are likely to make it worse for Loonie.
If this continues, the Bank of Canada will be forced to keep the monetary policy accommodative. This means either they will keep the interest rates on hold (higher chances) or cut the rates to support the economy (fewer chances). In both cases, the Canadian dollar will suffer against its peers.
Besides that, the falling Crude Oil prices are also weighing on the commodity currency.
Core Retail Sales m/m
This shows a change in the total value of sales at the retail level, excluding automobiles. Automobile sales account for about 20% of Retail Sales, but they tend to be very volatile and distort the underlying trend. Therefore, the Core data is thought to be a better gauge of spending trends. It's scheduled at 12:30 (GMT) with a forecast of 0.9% vs. -1.8%.
US Dollar – USD
Core Durable Goods Orders m/m
The leading indicator of production. Rising purchase orders signal that manufacturers will increase activity as they work to fill the orders. Looking at the forecast, the core durable goods orders are expected to gain by 0.5% vs. -0.3% beforehand.
The Durable Goods Orders m/m are also releasing at 12:30 (GMT) with a forecast of 1.6% vs. -3.6% previously.
Great Britain Pound – GBP
MPC Member Vlieghe Speaks
Gertjan Vlieghe is due to speak at the Birmingham Chamber of Commerce at 12:30 (GMT). Since Vlieghe participates in MPC voting, his remarks will be closely monitored.
Summing Up – We may experience calm in the market, as the real games begin at 12:30 (GMT). I will be looking to capture quick moves in Loonie and the Buck. Stay tuned for exciting trade setups. All the best!