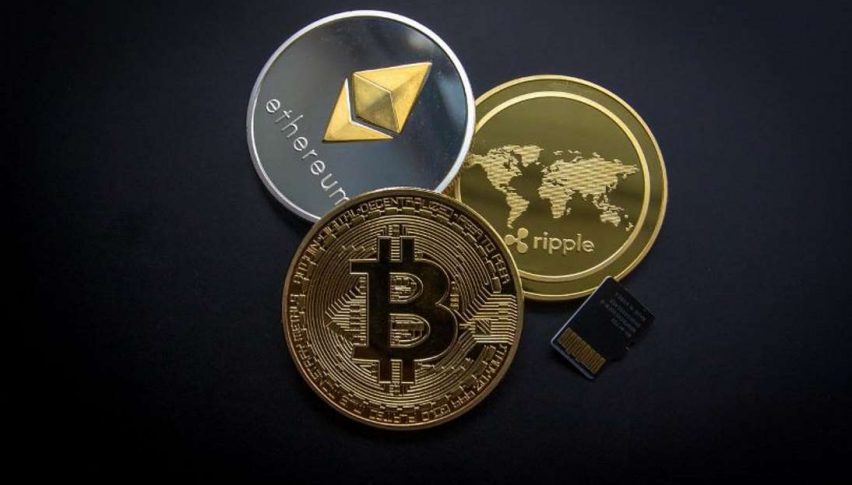 The Downtrend In Bitcoin (BTC) Continues
The roller coaster ride for Bitcoin (BTC) continues as we near the end of March. Sellers are keeping values in check, stopping every rally short of the $10,000 benchmark. At press time, BTC is off 5% for the last 24 hours. Current valuations are just a bit above $8,000.
The big four cryptocurrencies have struggled throughout the early going in 2018. Today is reinforcing this pattern as values are lagging to open the trading week. Below are the performance metrics from the last 24 hours:
Coin                              Percentage Loss (Approximate)
Bitcoin (BTC)                        -5.0%
Bitcoin Cash (BCH)              -6.0%
Ethereum (ETH)                   -6.5%
Litecoin (LTC)                       -7.5%
Paranoia over the potential of coming regulation is the likely culprit for the downtrend in cryptocurrencies. The issue is not going anywhere, with regulatory headlines hitting the wires on a daily basis.
Earlier, U.K. City Minister John Glen suggested that "proportionate" regulations could promote a flourishing cryptocurrency exchange in London. While plans for a London-based exchange have been rumored, the timeline for a concrete deal remains undefined.
Bitcoin Technicals
The March Bitcoin futures contract is trading to the bear. Rejection of the 38% retracement at $9228 has preserved the integrity of the intermediate-term downtrend.
As of now, BTC is entering a consolidation phase between $7500 and $9000. Be on the watch for a breakout to the bear later in the week. Here are the key levels for the near future:
Resistance(1): 38% Retracement of Current Wave, $9228

Support(1): Swing Low, $5980
Bottom Line: Questions surrounding the timeline of regulation have given this market a fundamentally bearish tone. Investors are hesitant to commit to long-term positions in the current environment. When taken with the negative technicals, BTC may be poised to test $5000 at some point this Spring.