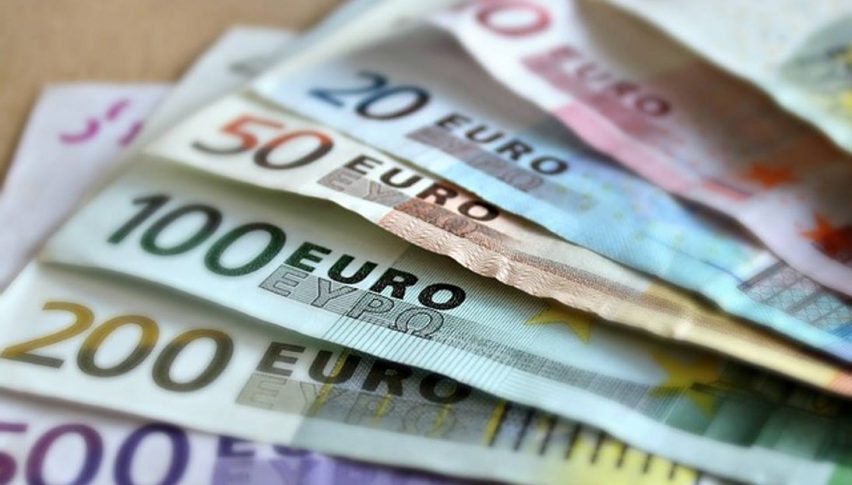 The EUR/USD Breaks Out: Double Top Pattern In View
After several weeks of whipsaw trading conditions, the EUR/USD is finally making a move. It has been a trend day up to start the week, with bids driving price toward the 1.2500 handle. Amid a wide open economic calendar, order flow is decisively bullish in favor of the Euro.
Wednesday marks the release of U.S. GDP (Q4). Consensus projections have moderate growth over the previous release, estimated at 2.6%. A strong number is possible, due to the robust holiday retail sales performance of late last year. An extraordinarily high U.S. GDP value may be the only thing that can stop the bullish momentum of the EUR/USD.
EUR/USD Technicals
In an update from last Friday, I outlined a trading plan to the long for early this week. Unfortunately, the train left the station before the buy entry orders were triggered.
The key observation from the daily chart is the Double Top formation at February's high of 1.2554. If the buying pressure continues, a short from this area may be in the offing in coming sessions.
Here are the key levels for the remainder of the forex trading day:
Resistance(1): February High, 1.2554

Support(1): Bollinger MP, 1.2328

Support(2): Daily SMA, 1.2319
Bottom Line: Sentiment is positive toward the prospects of the Euro for 2018. Even with the impact of Brexit and the U.S. FED committing to a policy of tightening, the EUR/USD is maintaining the long-term bullish trend. Unless we a see a major shift in market fundamentals, a bullish bias for the intermediate term is justified.
I will be looking to go short from the Double Top area of 1.2537 to 1.2550 in coming sessions. In the event price continues to rally, the trade should set up in the next 24 hours.