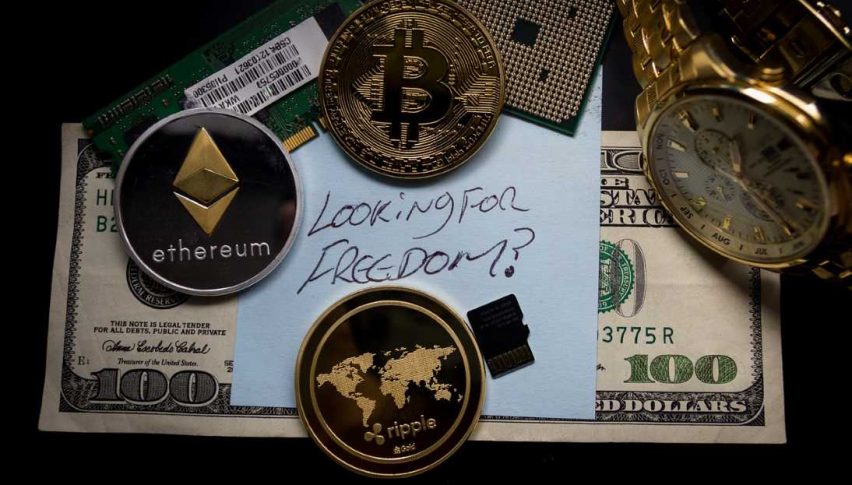 The Cryptocurrency Meltdown Continues
The freefall in cryptocurrencies is accelerating. Fueled by paranoia over pending regulation and tax questions from U.S. investors, the big four cryptos are taking a beating. If you have been active in the cryptocurrency trade for any period of time you have to wonder — is this the beginning of the end?
The Performance Metrics Are Dismal
Last week, the world's finance ministers of the G20 met in Buenos Aires, Argentina. There were two hot-button topics concerning cryptocurrencies:
The need for a "globally unified policy" toward cryptos

An extensive study of the tax consequences involved in the cryptocurrency trade
While the news was largely blown off by the mainstream media, crypto traders reacted in the typical fashion — panic, sell, reevaluate. Take a look at the metrics from the past seven days of trade since the G20:
Coin                                Percentage Change
Bitcoin (BTC)                          -12.5%
Bitcoin Cash (BCH)                -17.0%
Ethereum (ETH)                     -21.6%
Litecoin (LTC)                         -21.8%
These are terrible metrics, pure and simple. The monthly numbers are even worse, led by a 48% loss in the value of ETH. All in all, early 2018 has been miserable for the entire asset class.
What Is Going On?
Simply put, the late 2017 frenzy over the cryptocurrency trade has subsided. Internet searches for related terms are down substantially according to Google Analytics, as are values. But, the question remains, why?
A few weeks back, I made a case that the coming U.S. tax season is going to be a wakeup call for cryptocurrency investors in the United States. With such a huge appreciation of value during 2017, tax liabilities attributed to capital gains could be extremely substantial.
As tax day approaches, it appears that widespread selling is intensifying. Is this in anticipation of plans from the U.S. Internal Revenue Service (IRS) to aggressively pursue crypto investors? It is tough for anyone outside of the department to know for sure. However, the push by the G20 to unify global policy and the rapidly approaching U.S. tax deadline appear to have the cryptocurrency markets spooked.