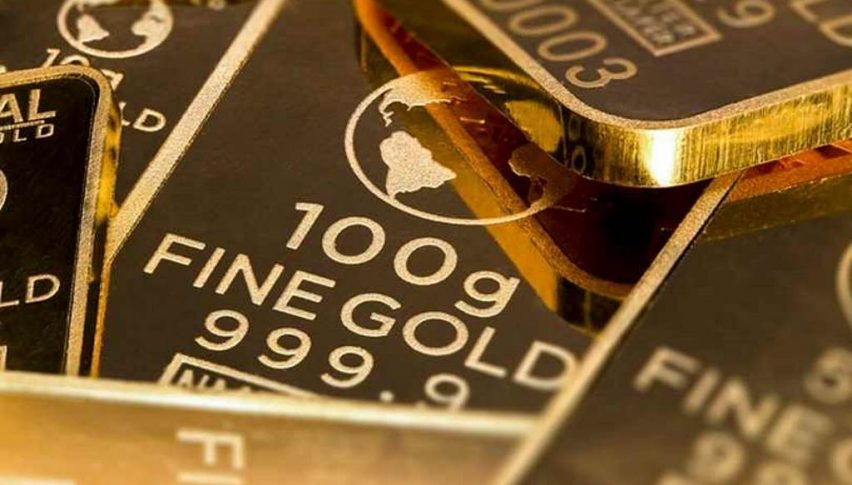 Late-Session Scalping Setup In Gold
After an initial bullish breakout above Tuesday's high, June gold futures have sold off dramatically. U.S. indices are posting a significant recovery from the negative open, furthering the exodus of traders from gold.
Today's action is a great illustration of just how much of a difference a few hours can make in the markets. While there is still some time before the daily close, sentiment has shifted dramatically. The apparent bloodbath for equities and windfall for safe-havens has not panned out.
Let's take a look at where gold may be headed in coming hours.
Gold Technicals
At press time, June gold futures have retraced into the heart of Tuesday's trading range. After what appeared to be a trend day up, U.S. session bears have dominated the action.
Here are the key levels to watch for the remainder of the session:
Support(1): Bollinger MP, 1336.2

Support(2): Daily SMA, 1328.1
Bottom Line: The Bollinger MP is set up as late-day support. I will have buy orders in the queue from 1336.6. Volumes will be limited, so a tight 1:1 R/R scalping plan for 8 to 16 ticks is an affordable way to play a bullish bounce from support. This recommendation is valid until today's market close.
Should the bullion market fall apart on the close, a position long from the Daily SMA will come into play by week's end. Stay tuned for details on how to capitalize on the action.
The US banking sector is having more troubles than European banks, which should keep the FED dovish, and risk assets bullish
8 hours ago