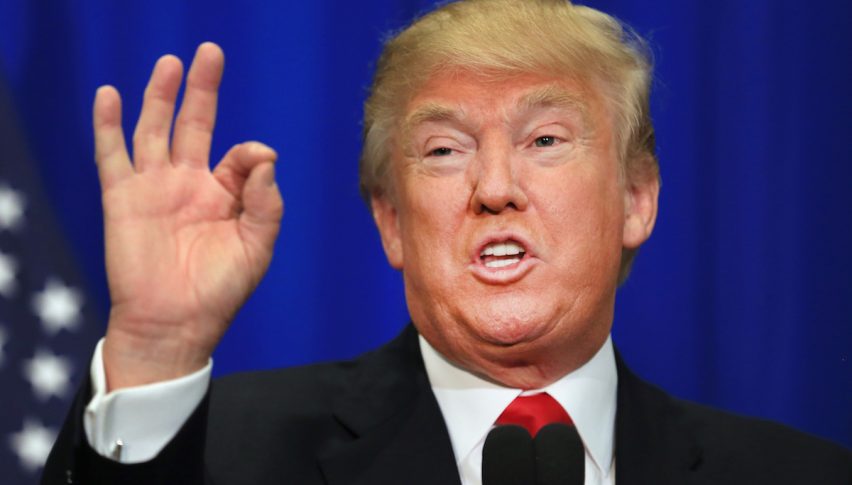 Forex Signals Brief for Apr 9: The China-US Battle to Shape the Week
Traders and investors will continue to be a little nervous this week as tensions between the US and China remain high. The trade wars continue to develop on an almost daily basis and they have the potential to overshadow the big economic data coming out this week.
All eyes will be focused on the FOMC and ECB minutes, along with US CPI. However, any more rhetoric out of the two world superpowers is bound to hurt the USD.
The FX Leaders Team have been enjoying the volatility and closed out two winners on Friday. They came in Gold and the DAX. While the EUR/USD ended up in the red.
We also have a few open positions heading into Monday. With signals in the EUR/CHF and NZD/USD. They go along with our long-term signals in the GBP/USD and Bitcoin.
With tensions high and investors nervous, the time is good to be trading. We can expect big ranges and plenty of trends. So keep the forex signals page open as we are looking to get off to another flying start on Monday.
Forex Signal Watchlist
GBP/USD – The pound spiked higher on Friday thanks to the USD, and this one is setting up for another short.
S&P 500 – Volatility is high in equities at the moment so these will be an active trade all week.
Live Forex Signals
EUR/CHF – Another Long Entry
The EUR/CHF has been a great trade for us recently. The uptrend is clearly in place and we've been able to scalp profits with some long positions. This one is again primed for another test of resistance which is a high probability setup. Our profit target is at 1.1803.
EUR/CHF – 240 min Chart.
GBP/USD – Another Short
The USD has been dictating the play on this trade. And we've been chopping back and forth on a daily basis. Friday saw this pair move higher after the USD ran into resistance. We are now looking to add to this in the short-term with another sell signal. The take profit target is at 1.2055 in our long-term position.
GBP/USD – 240 min Chart.
The US banking sector is having more troubles than European banks, which should keep the FED dovish, and risk assets bullish
8 hours ago