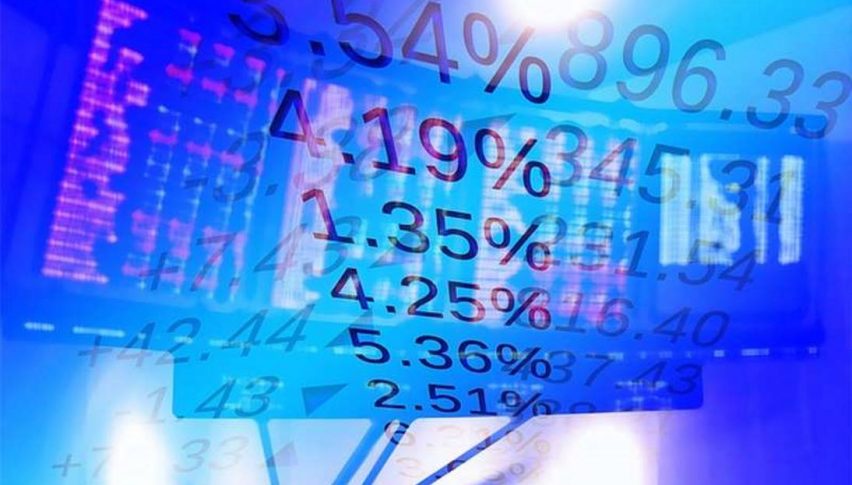 Uncertainty In Russia And Syria Prompt Gold Reversal
The U.S. indices continue to put on a show. Both the DJIA and S&P 500 are trending higher at this hour, posting a significant rebound from Friday's selloff. Reports from the White House are citing that President Trump is planning "major decisions" facing U.S. involvement in Syria for the next 24 hours.
Traders are taking note. The result has been a reassessment of risk and reversal in today's gold market.
Gold Technicals
After early weakness, June gold futures have rebounded from two key levels on the daily timeframe. Price has broken above Friday's high and is threatening to trend north.
The price level immediately above Friday's high saw a spike in participation. Volumes picked up at 1339.2, with buyers entering the market in droves. The result was a nice 10 tick bump and a fresh intraday high established at 1340.3.
When using horizontal levels, resistance often becomes support and vice versa. Here are the key support levels to watch for the rest of the trading day:
Support(1): 20 Day EMA, 1336.2

Support(2): Bollinger MP, 1335.4

Support(3): Daily SMA, 1332.0
Overview: The area between 1336.2 and 1332.0 is set up as robust support for the remainder of the session. Sentiment is currently bullish, as price is rotating near the 1340.0 handle. 
The cardinal rule of trading is this — markets hate uncertainty. This point is reinforced on a near daily basis and the action of the last few hours in the gold market is another prime example. The news on Syria broke about 60 minutes ago as of press time. Gold immediately traded higher, reflecting the uncertainty surrounding U.S./Russia relations and the situation in the Syrian theatre.
In coming hours, be on the lookout for the big announcement regarding U.S. involvement in Syria. It is a complex geopolitical situation. Given the ramping up of U.S. sanctions on Russia — and subsequent crash in the Russian markets — gold will be in for a bull run if any surprises make headlines.