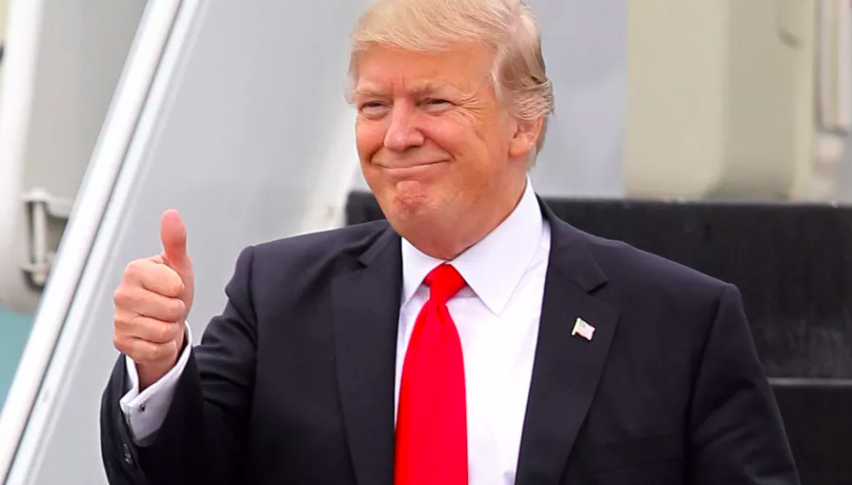 Forex Signals Brief for Apr 10: Trump Still Driving Markets
Traders had another busy opening to the week. Again it was Washington and US President Trump that had the most impact on markets. However, we are now getting into some of the main economic data for the week, with PPI due for release on Tuesday. Hopefully, that will start taking some of the attention away from the US-China Trade War and Donald Trump.
The FX Leaders Team had a solid start to the week, finding a profit from three signals. Wins came in the NZD/USD, GBP/JPY and DAX, while there were only two signals in the red.
We are currently still holding our EUR/CHF position, which missed our take profit target by literally a pip or two. We are still in our long-term signals in the GBP/USD and Bitcoin.
Each day it is seemingly a different news headline that pushes prices around. So keep the forex signals pageopen and let the FX Leaders Team help to navigate the tricky waters.
Forex Signal Watchlist
GBP/USD – The pound pushed higher against a weak USD. We are still eyeing a short here.
S&P 500 – The markets rallied hard, before more Trump headlines sunk them late. What's today going to bring?
Live Forex Signals
EUR/CHF – So Close
Our EUR/CHF was travelling along really well for us, but unfortunately, we missed our take profit by only a couple of pips. We are still in the green so we will have to be patient and wait for another leg higher. Our profit target is at 1.1803.
EUR/CHF – 240 min Chart.
GBP/USD – Falling USD
The USD sold back off and the GBP/USD rallied. This has really been the story of this trade recently and it is the Greenback that's dictating the direction. That is really the case for all the majors at the moment. If the US-China saga can ease off, then I expect the USD to gain some ground back. The take profit target is at 1.2055 in our long-term position.
GBP/USD – 240 min Chart.