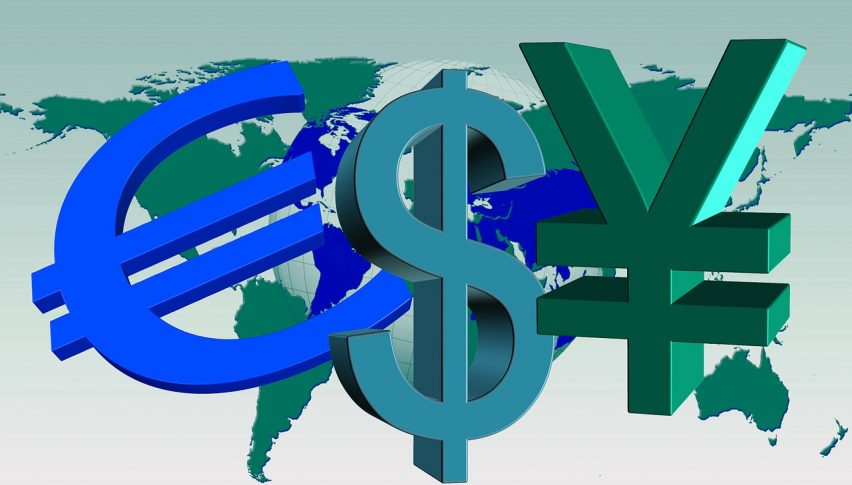 April 12 – Economic Events Outlook – BOJ, ECB, and BOE On the Docket!
Posted Thursday, April 12, 2018 by
Arslan Butt
• 2 min read
The US dollar weakened after a slightly weaker than expected CPI figures. The headline figure posted a dip of 0.1% versus the projected flat figures. However, the Greenback's weakness was short-lived, as bulls jumped in after the  FOMC's hawkish tone.
Quoting the FOMC Minutes: "A number of participants indicated that the stronger outlook for economic activity, along with their increased confidence that inflation would return to 2 percent over the medium term, implied that the appropriate path for the federal funds rate over the next few years would likely be slightly steeper than they had previously expected."
Watchlist – Key Economic Events Today
Japanese Yen – JPY
BOJ Gov Kuroda spoke at the BOJ quarterly branch manager's meeting, in Tokyo at 0:30 (GMT). As per Kuroda, Japan's economy is expanding moderately and this is expected to continue. The BOJ will keep QQE with yield curve control for as long as needed to achieve 2% inflation in a stable manner.
The Japanese yen is getting dramatically stronger against the US dollar. Being an export-oriented economy, the BOJ hates a stronger Yen and typically intervenes to make it weaker. That's what Kuroda did today. The BOJ also remarked that they will adjust monetary policy as needed to maintain economy's momentum to achieve its price target.
Consequently, the Japanese yen is trading in a slightly weaker tone.
Eurozone – EUR
ECB Monetary Policy Meeting Accounts
At 11:30 (GMT), the ECB will release its minutes from the ECB's meeting in March. It was a regular meeting with no fresh forecasts, but the tug of war between hawks and doves is still on. Investors are advised to follow for further clues about ending the QE program.
US Dollar – USD
Unemployment Claims
This figure represents the number of individuals who filed for unemployment insurance for the first time during the past week. The Department of Labor is expected to release it at 12:30 (GMT) and it's expected to drop to 231K from 242K last week, which is actually good for the dollar. It's a weekly data release and typically causes short-term spikes or dips.
Great Britain Pound – GBP
BOE Gov Carney Speaks
Gov  Carney is due to deliver closing remarks at the Public Policy Forum's Canada growth summit, in Toronto at 19:00 (GMT). Investors will be watching him for further clues about further monetary policy action.
Summing Up – It's a bit hard to trade speeches because, by the time we read their statements, the big fishes have already priced in the news. Therefore, the idea is to keep your technical levels ready on Charts and jump in as soon as the market breaks support or resistance. You should also refer to FX Leaders Sentiment Analysis Strategy to score better positions even before the news release. All the best for today!