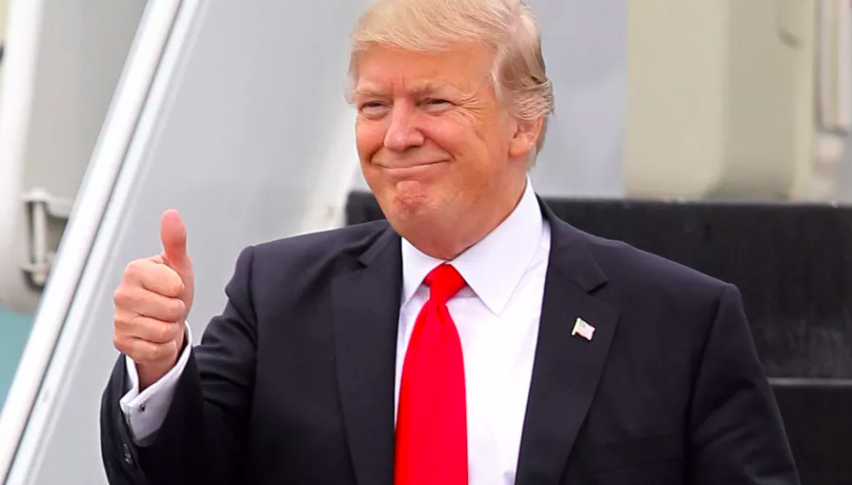 Markets on Friday: Concerns Over Syria, Dovish ECB
There were a few geopolitical headlines over the last few days that have kept markets on their toes. Concerns that there is an imminent strike against Syria in the works, has made investors and traders a little nervous.
The biggest move had probably been in Crude Oil, which always trades higher on supply concerns. Gold, however, did fall away. Equities rose in what was probably a surprise move given the headlines.
The EUR/USD fell in part thanks to a dovish ECB minutes and also thanks to a stronger USD.
Bitcoin might just have been the story of the day as it took out resistance at 7,000 and 8,000. The big surge in price was one of the biggest moves we've seen in some time. The bears have been lining up to whack Bitcoin (myself included) and it looks like traders might have copped a short squeeze.
Key Support
The USD bounced perfectly off support at the bottom end of our range at 89.50. Price moved higher throughout the day and that helped push gold down along with the EUR/USD and some of the other majors.
There isn't too much data on Friday as the only key event is JOLTs Job Openings. Which I would question is even a top-tier event.
So the focus will be on what happens at a geopolitical level and if we can get a clearer picture of the situation in Syria.
As US President Trump suggested a strike might be imminent or might not happen at all.

US Dollar Index (DXY) – 240 min Chart.
The USD is looking softer today after the unemployment claims showed a jump to the highest since October 2021 last week
11 hours ago