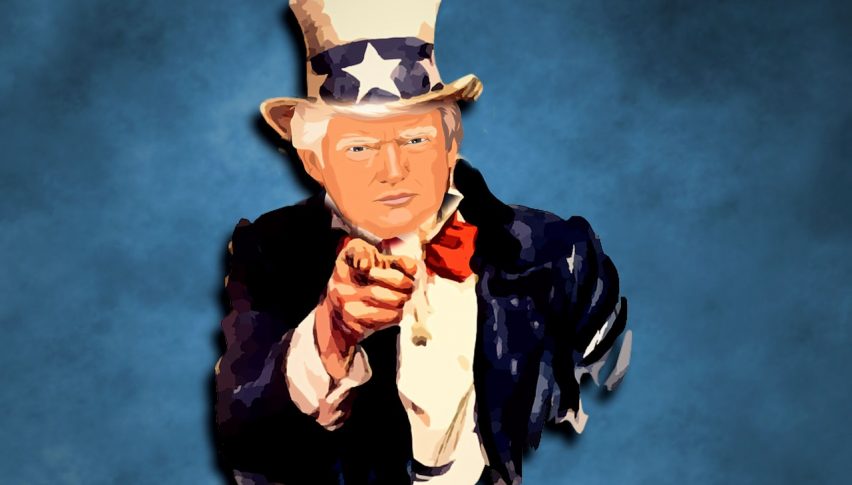 Markets on Monday: Will Geopolitical Concerns Drive the Week Ahead?
On Friday the idea of an air strike against Syria was just a thought. However, the materialized over the weekend and US President Donald Trump made it clear that he wasn't messing around.
Markets had been quick to shrug off the issue, especially in the forex world. But we are likely to see more of a response this week from both gold and oil.
Last week all the attention was on the US-China trade wars and how that might escalate. That got watered down by the Chinese leader. We're still not too sure what might happen on the back of the air strikes and there will be much attention on how US equities open on Monday.
On Monday most of the focus from an economic data point of view will be on US Retail Sales. The US economy appears to be on an upward trajectory at the moment and many of the key data points have been strong recently.
Key Support
The USD has been maintaining a range between 89.50 and 90.50 for a number of weeks now. Last week, we bounced almost perfectly off the lower support level at 89.50.
To me, the fundamental economic factors are lining up for a move higher. We have higher interest rates on the way, improving economic data points and tax reform. For whatever reason, the direction has really been to the downside for a while now.
Trump has done a number of positive things for the economy, however, he isn't afraid to ruffle feathers internationally. And that appears to continue to weigh on the USD.
With that in mind given the Syrian situation, it's hard to predict if and when we can break this current range.
US Dollar Index (DXY) – 240 min Chart.