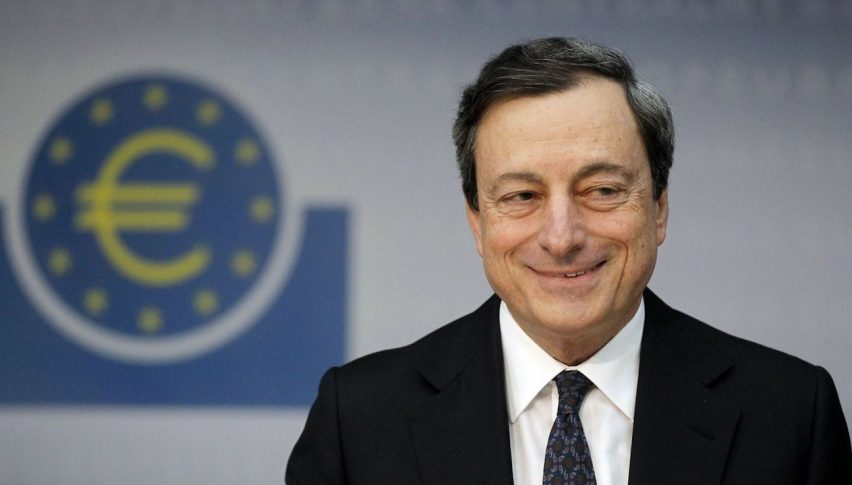 What's in Store for the EUR/USD this Week?
I imagine that we are going to get a lot of media coverage on the EUR/USD this week. However, I'm not sure how much it will amount to if anything at all.
I'm getting used to the fact that Mario Draghi and his ECB updates are really starting to lack much in the way of new information. So while traders will be waiting on the monthly ECB rate decision, what exactly will come of it is another story.
The ECB is looking to wind back its bond buying program. The thing is that we have been waiting for months to get an idea of if and when this might occur. But Draghi is really just kicking the can down the road and we haven't been able to get any firm comment from him. Perhaps he just doesn't know himself.
Either way, the ECB is continuing to delay their decision, which is a dovish stance and one that will likely see the EUR/USD weaken.
Strong Support
We have some decent support below us which has proven to have quite a bit of buying interest. We really haven't fallen too far in recent months and again on Friday, we saw support hold up strongly.
Price tagged 1.2250 before rallying. But we need to be cautious as we are also seeing strength come back into the USD.
This week we might very well see a strong USD and Mario Draghi being overly dovish. That isn't a good combination for the EUR/USD bulls and I suspect we can break lower.
I'm a little nervous about 1.2250 and I think that level is primed for a break. Getting through 1.2160 might be a bit tougher though.
EUR/USD – 240 min Chart.