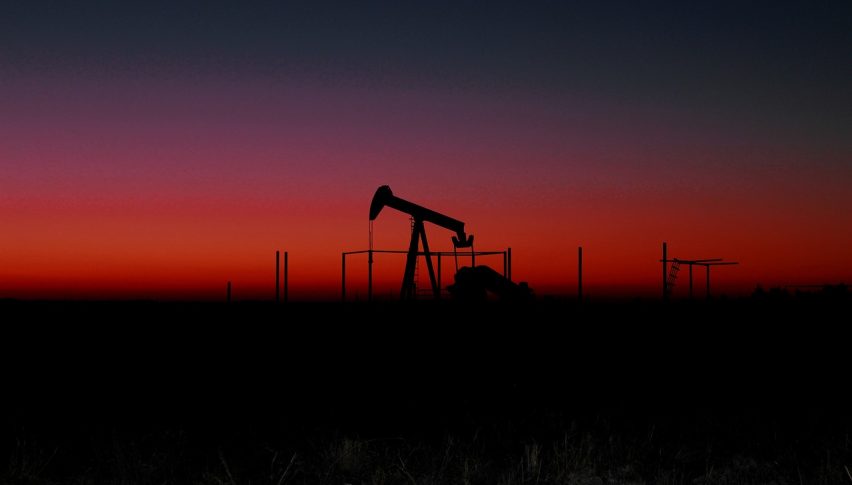 Are We Looking at a Double Top in Crude Oil?
Posted Wednesday, April 25, 2018 by
Rowan Crosby
• 2 min read
Crude Oil has been on a rampage of recent times, with very little seemingly that can stop the bull run.
The oil market got spooked but the conflict in Syria and has also been on a somewhat upward trend thanks to OPEC tightening their output, in a bid to artificially manipulate the price of oil higher.
Ironically it is the US that is benefiting most from the run-up in oil prices as they are now producing more oil than ever. As the higher prices are making their fracking more and more economically viable. We've seen this with the continued increase in US oil rigs thanks to the weekly Baker-Hughes numbers.
The big shock this week came by way of a surprise build in API inventory stocks. They are an industry estimate of the number of oil stocks. We were looking at a draw of 2.648 million barrels when we got hit with a build of 1.099 million barrels.
That has helped see the price of oil weaken ahead of the all import EIA inventory report due out on Wednesday.
Eyeing Resistance
The resistance level at 69.00 or thereabouts has now shown to have some sellers. On the charts, it does look like we have a bit of a short-term double top.
However, as mentioned it is not easy to trade CL ahead of an inventory report. As it really just becomes a flip of the coin.
Commodities as a general rule are trending markets. They trend far more than stocks and arguably forex. So with that in mind, I am still positioning myself bullish on CL.
I'm tempted to look for a final move back towards 69.00 and even 70.00. Trends take a bit of time to change, but if we get a big build in the EIA number then we will need to assess the uptrend. We are currently expecting a draw of 2.043 million barrels and a build would send price tumbling.