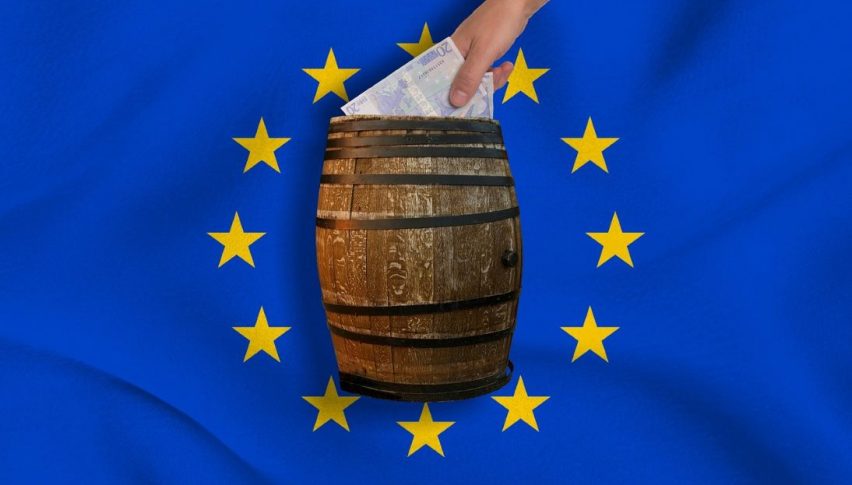 EUR/USD Trades At Long-Term Support Ahead Of ECB
During Thursday's pre-U.S. session hours, the European Central Bank (ECB) is scheduled to take center stage with their interest rate decisions. EUR/USD traders have been eagerly awaiting the release amid strong economic performance metrics from the Eurozone.
The ECB is expected to hold both the Deposit Rate (-0.4%) and Interest Rate (0%) steady. Any deviation from this course will shock markets, but most economists view the odds of a rate hike being very slim.
It is important to note the timing of the rate decision release and subsequent news conference. Both the Deposit Rate and Interest Rate releases are due out at 7:45 AM EST. The official ECB Monetary Policy Statement and presser will be held a bit later at 8:30 AM EST. If you are trading Euros, especially the EUR/USD, expect enhanced volatilities throughout this period.
EUR/USD Technicals
Earlier in the week, I outlined several long-term support levels for the EUR/USD. Since that time, they have come into play.
The chart above represents the daily timeframe with an overlay of weekly support levels. Price is trading right at the 38% weekly retracement of 1.2172. If this level fails, look for 1.2161 and 1.2142 to be tested in the near future.
Overview: The news cycle of the coming 24 hours is going to be a primary driver of price action facing the EUR/USD. However, Friday features U.S. GDP, another key economic event. It is difficult to say which way this market will break, but the coming action will undoubtedly bring opportunity. Be sure to stay tuned to FX Leaders for everything you need going into the jam-packed news cycle of the Thursday and Friday sessions.
Price is currently trading at a make-or-break area of long-term support. If sellers continue their assault below these support levels, look for a significant move south from the EUR/USD.