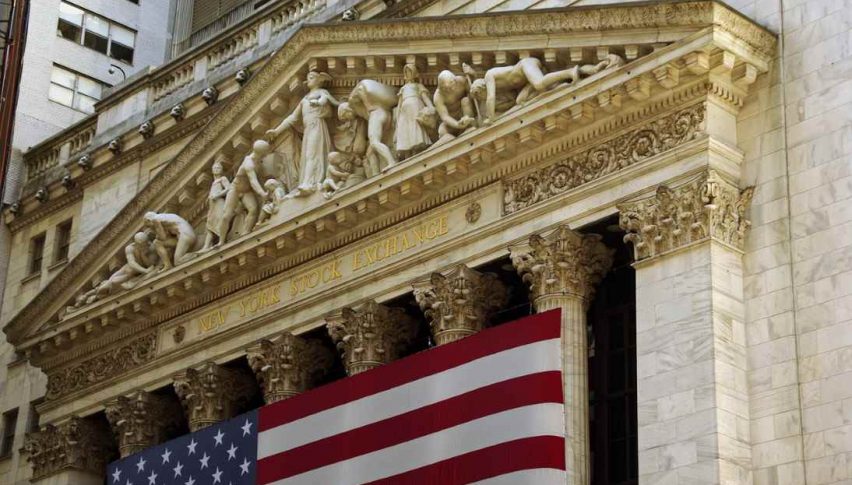 U.S. Indices Continue To Falter-Here's Why
After a sudden plunge in the U.S. indices during the late Tuesday session, the markets have opened negative. At press time, the DJIA is off 50 and the S&P 500 down 17. While these aren't earth-shattering numbers, they do illustrate growing investor angst. So what is the reason for the negative action?
There are a few possible culprits:
10-year bonds are trading over 3%, gaining the attention of fixed-income investors.

While corporate earnings have been strong, many are eagerly awaiting Friday's U.S. GDP report.

Forthcoming announcements from the ECB and BoJ have many equities players taking a wait-and-see approach amid trade war tensions.
My personal view is that the geopolitical scene is dictating much of the action on Wall Street. Friday's inter-Korean summit and pending U.S./North Korea meeting are wildcards. Traders hold a tremendous amount of skepticism toward the intentions of North Korean leader Kim Jong Un. A surprise nuclear or ballistic missile test in the midst of historic talks could throw markets into a tailspin — it appears investors are already pricing this possibility in.
S&P 500 Technicals
The technical roadmap for the E-mini S&P 500 is fairly straightforward. Price is right at the Daily SMA, illustrating the market's relative "about-face" toward U.S. equities.
The S&P 500 has posted a bit of a rally after an early sell-off beneath Tuesday's low. Here are the key numbers to watch for the remainder of the session:
Resistance(1): Daily SMA, 2630.50

Resistance(2): Bollinger MP, 2667.00
Overview: Yesterday's flash selloff took this analyst by surprise. It appeared that we were heading for a period of consolidation before Friday's GDP release and inter-Korean summit. Nope. Sellers pounded the U.S. indices hard to the bear.
I expect things to slow down a bit as the week wears on. For the June E-mini S&Ps, consolidation between 2625.00 and 2667.00 is one scenario that appears probable. Nonetheless, after yesterday's surprise move I will be on the sidelines for the U.S. indices until tomorrow's session.