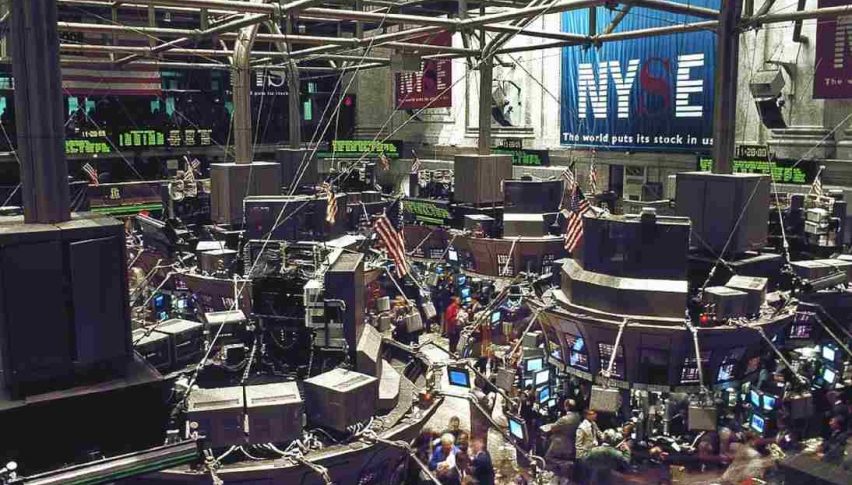 Strong Metrics Lead To A Bullish Open On Wall Street
It has been a positive open on Wall Street, led by the DJIA up over 175 points and the S&P 500 twenty. A strong slew of economic metrics came out in the U.S. pre-market hours. In the early going, it looks as though the traders are becoming excited about the release of tomorrow's U.S. GDP numbers.
Today's Metrics
Below are the data releases from earlier today that are worth looking at:
Event                                                       Projected            Actual
Continuing Jobless Claims(April 13)    1.850M                   1.837M
Initial Jobless Claims(April 20)                230K                    209K
Durable Goods (March)                                1.6%                    2.6%
Goods Trade Balance (March)             -$74.08B              -$68.04B
All of these numbers point to one thing — robust GDP. Shrinking unemployment and a reduction in the Goods Trade Balance have set the table for tomorrow's U.S. GDP release. Analysts are projecting a drop off for Q1 2018 from the numbers of Q4 2017. This is a normal phenomenon, but in this case has the potential to be misleading. Here is why:
December 2017 tax reform benefits are now being felt on mainstreet.

Crude oil pricing has jump-started production efforts in many U.S. regions.

Unemployment figures have been performing well over the early part of 2018.
Add it all up, and there is the potential for the consensus to be surprised on the Friday morning GDP release.
DJIA Technicals
After a brief sell-off under 24,000, the DJIA has returned to its April value range of 24,000-24,835. With so many news items scheduled for Friday, it should be an active end to the trading week.
The DJIA looks poised to test 24,500 after a strong cash open. Here are the key levels to watch for the remainder of the session:
Resistance(1): 20 Day EMA, 24,343

Resistance(2): Bollinger MP, 24,360

Support(1): Daily SMA, 24,124
Overview: There are several items to be aware of as the U.S. session progresses. First, the inter-Korean summit is scheduled for Friday. Second, the U.S. GDP number is bound to stir markets up considerably on its release. As we near today's close, be on the lookout for increased action and a possible directional move.
Amid such a charged news cycle, the DJIA has the potential to move any number of ways. For now, I maintain a moderately bullish bias.  However, the safe place to be is on the sidelines until we see how Friday's events unfold.