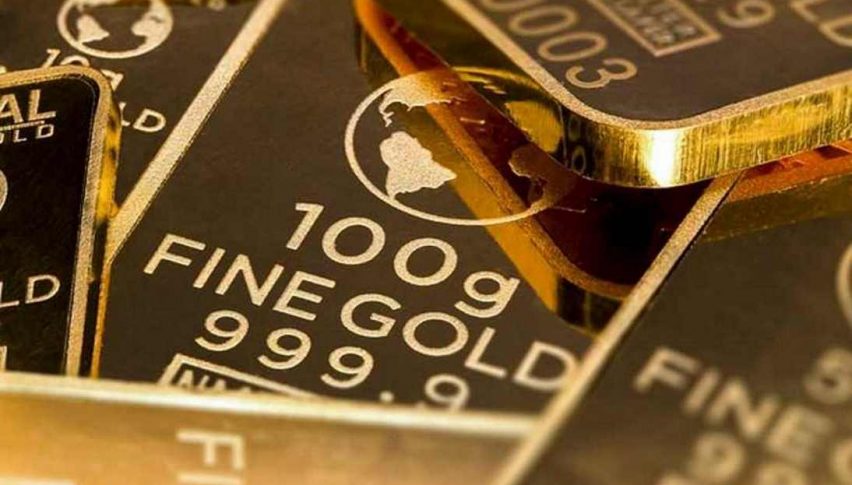 Good News Out Of North/South Korea, Gold Rallies
The big news occurring in the last 18 hours has been the summit between North Korea and South Korea. A majority of reports coming across the wires are positive. North Korean leader Kim Jong Un has promoted frequent talks and declared an "Era of Peace" between the two nations. For the first summit in 11 years, the meeting appears to be a step in the right direction.
Of course, the markets aren't buying the palm-pressing and kind words just yet. There is a skeptical tone toward the outcome of the meeting, reinforced by lagging equities and a bullish bump in gold. Traders are certainly taking a cautionary stance going into the weekend close.
Gold Technicals
Old habits die hard. In the midst of charged geopolitical cycles, very few market professionals are fond of being short safe-havens into the weekend close. Today's action in June gold futures has been bullish, the result of persistent skepticism facing developments on the Korean peninsula.
Here are the key support and resistance levels to watch for coming sessions:
Resistance(1): 38% Retracement of Current Wave, 1332.3

Resistance(2): Bollinger MP, 1336.2

Support(1): 2018 Low, 1309.3
Overview: Today's close is likely to bring heavy action to the gold market. While the news out of the North/South Korea summit is positive, any negative actions over the weekend will create a gap up in bullion for Monday's open. It will be a major surprise if institutional players decide to take shorts home for the weekend.
As of now, price is well beneath the defined topside resistance levels. If we see a Monday/Tuesday of next week rally, then a sell from the 1330.0 handle may come into play in coming sessions.
Gold broke below the support zone of $1.950 yesterday and now it is headed for the 100 SMA on the daily chart
3 days ago