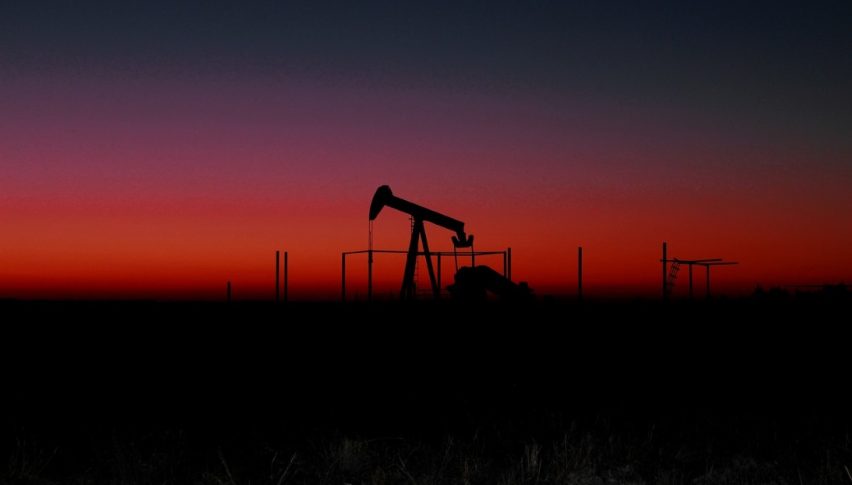 WTI Crude Oil Is Setting Up To Break Out
It has been a tight day on the WTI crude oil market. Heavy participation has been the rule, with June WTI futures trading over 400,000 contracts for the session. Range extension has been hotly contested, with crude oil posting a small 71 tick range.
High levels of participation and tight ranges are commonly found in markets poised to breakout. After this week's strong inventory cycle, WTI crude showed unexpected strength — go figure. So, where is crude oil headed? Are we in for a test of $70.00 in the short-term?
Let's take a look at the daily technicals and find out.
WTI Crude Oil Technicals
The last three sessions have been extremely tight. After the heavy uptrend back on April 18, crude has settled into a consolidation phase.
Consolidating markets can be tough to trade and this one is no exception. The glut of oil that hit the open markets last week should have depressed prices. It did not, giving this trader reason to suspect our bull run is not quite over.
Overview: The blue rectangle on the daily chart illustrates the degree of compression in the current WTI market. The area between $67.50 and $69.00 has seen a bulk of the action over the last nine trading days. Such a tight zone illustrates the neutral sentiment among market participants and is a precursor for a coming directional move.
The compression area has set up above the 38% retracement of the April rally. This fact reinforces my current bullish bias. In my opinion, a test of the psyche level of $70.00 is on the way in the near future. Only time will tell, but a bullish break is a likely scenario for next week's trade.