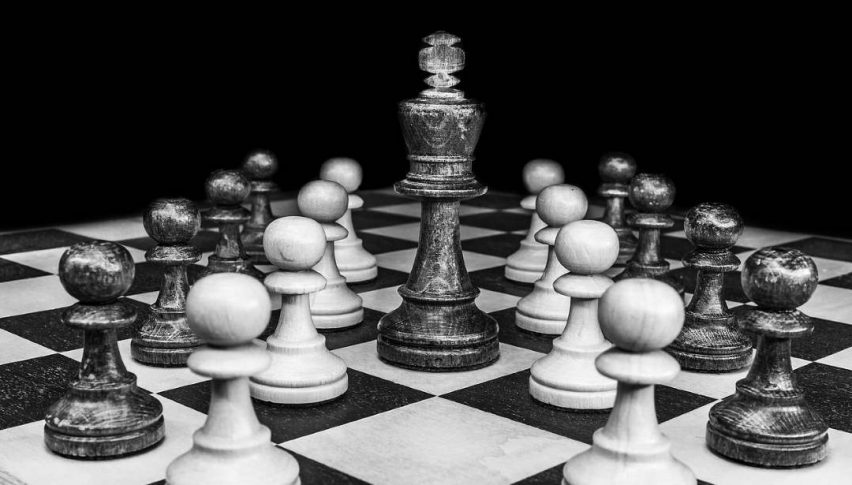 Scalping 101: Understanding The Basics
Weekends are a great time to reflect upon the past five days and evaluate our performance as traders. They also give us an opportunity to develop new strategies and take our game to the next level.
Over the next several weeks, I will be taking a look at a popular method of engaging the financial markets, scalping. In today's installment, we will break down what scalping is and the basic tools necessary to enter the game as a competent scalper.
What Is Scalping?
Scalping is an intraday trading method applied to forex, futures, and equities markets. There are three defining characteristics of a scalping strategy:
Short Term: Trades are executed on compressed timelines. Depending upon the market and product traded, positions are open for seconds or minutes.
Small Profits: Scalping aspires to take small profits over the long-run to sustain profitability.
Limited Risk: The short-term nature of scalping requires tight stop losses. True day trades and position trades often require withstanding significant negative moves. A scalp cuts positions trading in the red off quickly before drawdowns become serious.
Many traders argue that in order to successfully scalp the markets, one needs to place a huge volume of trades. I disagree with this point. While an abundance of trades is certainly desirable, I prefer quality over quantity.
If there are only 2 or 3 good scalping setups over the course of the trading day, so be it. There is nothing wrong with going 2-for-2 or 2-for-3 instead of 20-for-20 or 20-for-30. While winning 20 trades in a session may be more profitable, costs associated with commissions, spreads, and slippage are also much higher. Unless you are fully automated, executing a large number of trades every day can be physically exhausting.
The great thing about active trading is that there are no right or wrong answers — as long as you are making money, then you are doing something very right!
Tools And Skill Set
If you are reading this then you already have a viable internet connection and some form of computing power. That is good, because you will need both. However, there are two other components necessary before attacking the markets via a scalping strategy:
Solid Broker: Good fills, tight spreads, and low commissions are crucial to preserving the bottom line of a scalping strategy.
Appropriate Trading Software: The software platform needs to be user-friendly, include advanced analytics, and designed with rapid order entry in mind.
These two items are non-negotiable. You must be able to execute trades as affordably and efficiently as possible to compete. The broker and platform are the trader's window to the marketplace — if they are not up to the task, scalping becomes exponentially more difficult.
Coming Up Next Week
In the Spring of 2010, my trading career began as a WTI crude oil futures scalper. The first 18 months were a rollercoaster ride and very instructive. I learned first-hand how slippage, commissions, and emotional trading decisions can get you into trouble.
I also had an opportunity to watch veteran traders make good money taking small profits on a daily basis. It did not take long for me to realize that there is tremendous value in being able to consistently "take pennies" from the market. Small gains add up quicker than we think — every trade does not need to be a homerun.
In next week's installment, we will take a look at some of the markets and products best suited for scalping. We will also go over a few scalping strategies and break down the anatomy of a real scalp from the previous week.
Be sure to check in next weekend and stay tuned to FX Leaders as we roll into the first trading sessions of May.