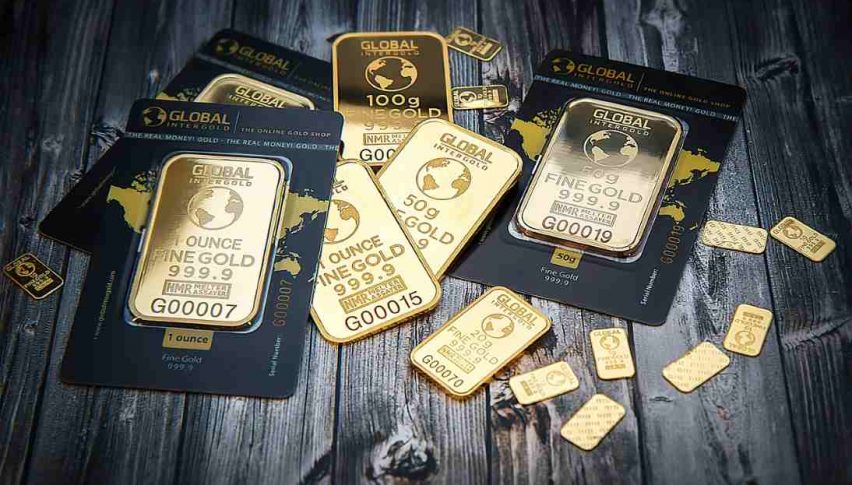 Gold Bulls Aggressively Defend The 1310.0 Level
After an early session proximity test of the 1310.0 handle, June gold futures have posted a nice intraday rally. The 1310.0 level has been a key entry point for bullion bulls throughout 2018. Back in March, I broke down this technical area in detail. Today, buyers have stepped in and aggressively defended 1310.0 once again.
At press time, price is active near the 1318.0 level and paring session losses. U.S. equities are flat on the day, so the gold market is one of the most active on the big board.
Gold Technicals
Last Friday brought a nearly unprecedented summit between North and South Korea. The meeting turned out to be very positive and may prove a historical turning point on the Korean peninsula. While the news was good, traders decided to go home long bullion for the weekend as insurance against the unexpected.
The daily chart for June gold clearly illustrates just how far this market has fallen over the past two weeks. Currently, price is well below any daily resistance levels. However, several technicals are likely to converge around the 1330.0 handle in the next day or two.
Overview: Buyers have checked the recent bearish trend hard at 1310.0. Since the intraday low of 1310.7 was made, the market has jumped more than 65 ticks. This is a strong indication that there are a bulk of long stop out orders under 1310.0. If we see 1310.0 taken out during tomorrow's session, a trend day down is probable.
The gold market is extremely active right now. Be on the lookout for fresh articles to be posted to your FX Leaders.com trading feed as the week unfolds.