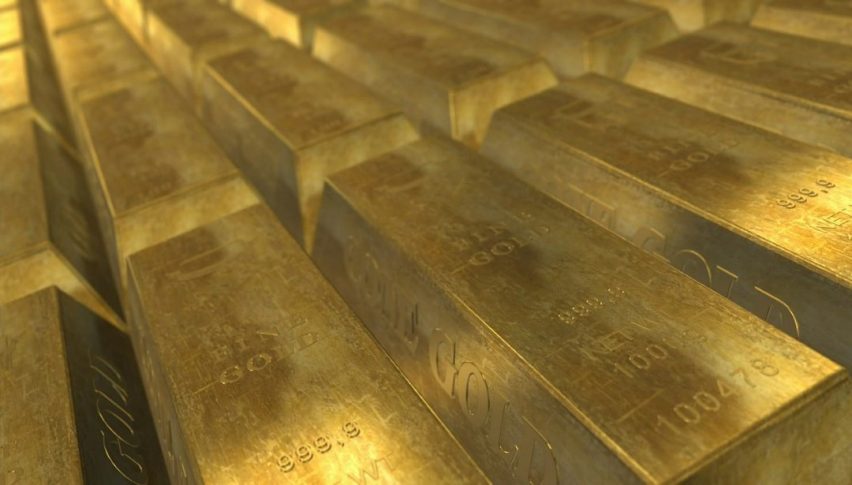 Gold Has Fallen Out Of Bed, 1300.0 In View
Gold has taken a turn south in today's trade, dropping by more than 100 ticks at press time. The 1310.0 support level has given way to concerted selling. Bears are firmly in control of June gold futures, driving price beneath the yearly low established in early March (1309.3).
It appears that bullion traders are liquidating positions in anticipation of tomorrow's U.S. Federal Reserve (FED) policy announcements. With the odds of rates holding steady at 95% and a quiet Korean peninsula, market participants seem comfortable reducing their exposure to safe havens.
Gold Technicals
In yesterday's update, I broke down the most likely scenario for gold if it's price traded beneath the 1310.0 level. Sure enough, a bulk of resting stop orders were hit before price consolidation in the 1310.0-1307.0 area. Upon the U.S. cash open, bears continued their assault, entering the market in large numbers.
Overview: Today's close is going to be pivotal for prevailing market dynamic. If the intrasession low of 1302.3 holds firm, then a short from a Fibonacci retracement level may be in the cards for tomorrow. 
Nonetheless, selling has been the rule to start the trading week. With concerns over North Korea's nuclear arsenal being placed on the back burner, institutional players are reducing their bullion holdings. As of now, it looks like a hard test of the 1300.00 level is almost a certainty for coming sessions.