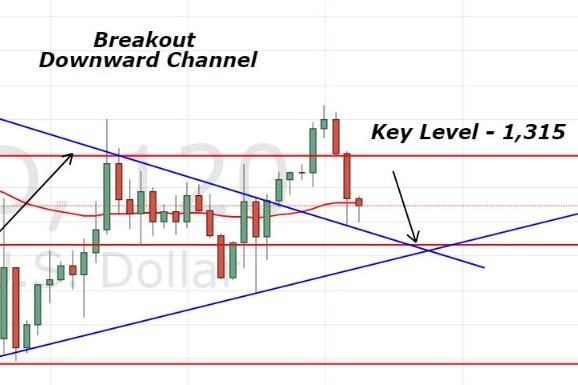 Gold Trades Sideways as the U.S. China Talks Go Nowhere
Bullion market gained support not only after the weaker than expected NFP and average earning report, but also due to indecision between the two biggest economies. We all well know about the ongoing geopolitical tensions between China and the U.S. which has its' own impact on the market. On Friday, two days of intense negotiations between senior Chinese and American officials have come to an end. But as expected, no deal and no date set for further discussions, will not yet bring us another wave of safe haven in the market.
Gold was bearish over a strong dollar, indices were up on risk on sentiments but the scenario seems to reverse. The risk-off sentiment is coming back after both economies failed to come to a conclusion.
Honestly, I wasn't expecting it to happen just as the officials met, but they usually do come to an agreement, of course including slight negotiations. The U.S. delegates came up with an extensive list of demands that read like "the terms for a surrender rather than a basis for negotiation" as per Eswar Prasad, an economics professor at Cornell University.
Alright traders, back to cautious trading. The market is likely to cause confusion between the stronger dollar and safe haven demand. So, what's your pick? Mine is going to the technical part. Let's trade level to level until the fundamentals provide us with a clear picture. You can watch FX Leaders' latest support and resistance levels for Gold & WTI for the weekly update. 

Gold – 2 – Hour Chart
Gold has come out of the downward channel, violating at $1,311. On the upper side, $1,315 is working as a strong selling point for gold. Whereas, the upward trendline is likely to support near $1,309.
Gold – XAU/USD – Trading Plan
The idea is to stay bearish below $1,315 to target $1,310 and take a reverse position above $1,310 to target $1,315 today. Good luck!