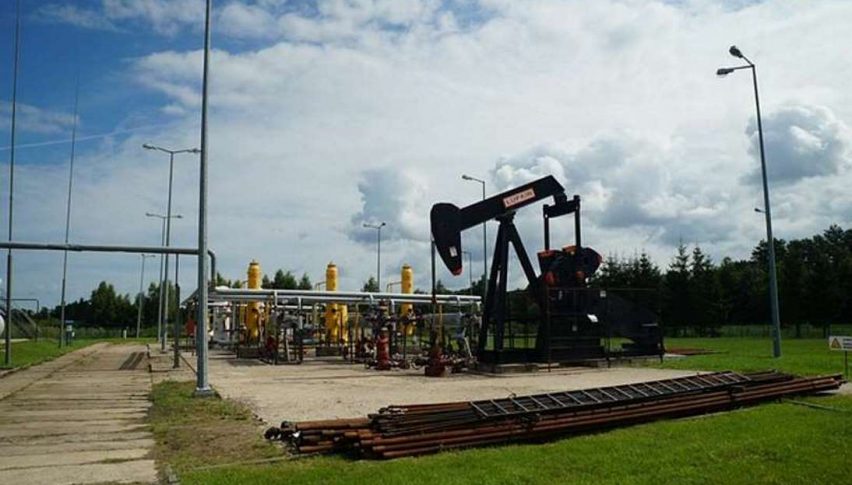 The Three Reasons Behind $70.00 WTI Crude Oil
It has been a strong open to the trading week for WTI crude oil. A bullish break above Friday's high of $69.97 has been the story of the day, featuring a rally to the $70.75 handle. For the third consecutive session, the WTI crude market has ignored a build in supply and posted considerable gains. What is behind the move?
Anytime a commodities market ignores basic fundamentals, traders begin to look for the reasons behind prevailing sentiment. For the recent bull run in WTI crude, these three market drivers come to mind:
Seasonality: The North American travel season is in full swing. An increase in consumer demand typically drives oil and gasoline pricing throughout the month of May.
Iran: The May 12 deadline for extension of the Iran nuclear deal is rapidly approaching. If the deal is not extended, Iranian oil exports are likely to be negatively impacted.
U.S. economic performance: Recent performance of the USD and U.S. economy has been strong. This impacts energy pricing in a positive fashion.
It remains to be seen if these items are the sole culprits for the recent bull run in oil. However, they certainly aren't deterring any bids from hitting the market.
WTI Crude Oil Technicals
Since last Wednesday's compressed trading range, the bumrush north has been on.
For the current dynamic in WTI crude, there is a lack of relevant long-term topside resistance levels. Each round number is likely to see increased participation, but there is not a whole lot justifying a short position.
Here are the downside support levels on the distant horizon:
Support(1): 20-Day EMA, $67.65

Support(2): Bollinger MP, $67.12
Overview: Buying in above Friday's high looks to be the early-week institutional play. At press time, $70.75 is setting up as a possible session high. I will be on the lookout for a return to $70.00 during the U.S. session followed by a period of compression.