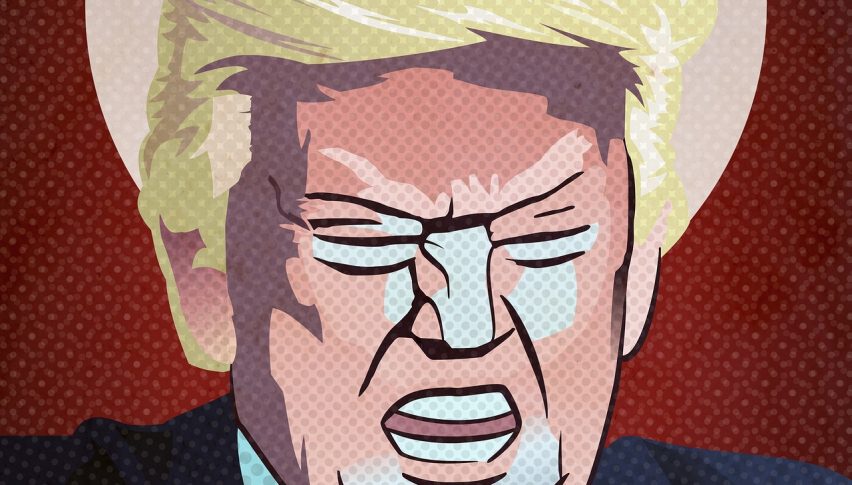 May 8 – Economic Events Outlook -Trump Ready To Shake The Market!
Posted Tuesday, May 8, 2018 by
Arslan Butt
• 2 min read
Good morning, traders,
The trade war fears with China came back to surface after the U.S. and China officials failed to come to an agreement. However, the greenback continued to rise from the earlier trading session as geopolitical risks remained in play. In the absence of European markets, the investors will be focusing on the speeches of the U.S. officials.
Watchlist – Key Economic Events Today
Great Britain Pound – GBP
Halifax HPI m/m
The indicator will be released at 7:30 (GMT) by the Halifax Bank of Scotland with a forecast of -0.3% vs. 1.5%. It's a leading indicator of the housing industry health because rising house prices attract investors and spur industry activity.
The Halifax HPI greater than forecast and previous figure strengthens the currency, but in the current scenario, it's likely to weaken the sterling.
U.S. Dollar – USD
Fed Chair Powell is due to deliver a speech titled "Monetary Policy Influences on Global Financial Conditions and International Capital Flows" at the High-Level Conference on the International Monetary System, hosted jointly by the Swiss National Bank and International Monetary Fund, in Zurich. His discussion on monetary policy and inflation may yield some market moving comments. Markets will also be watching for any hint about the expected June hike.
USD – President Trump Speaks
President Trump is due to speak about the Iran Deal, in Washington DC at 18:00 (GMT). The financial markets are on edge because Trump risks alienating some of the United States' closest allies and trade partners because denying to allow the sanctions relief would expose the nuclear agreement.
In his making his decision, Trump will either extend sanctions targeting Iran's oil exports or reimpose the original penalties. The decision could also prompt supply disruptions in the crude oil market because Iran is OPEC's third-largest crude producer.  
So, we need to be very careful with the U.S. dollar, U.S. stocks, gold and crude oil as in most likely scenario, the greenback and stocks market can dip while gold and crude oil can soar to new intra-day high's. Keep following us for more updates. Good luck!