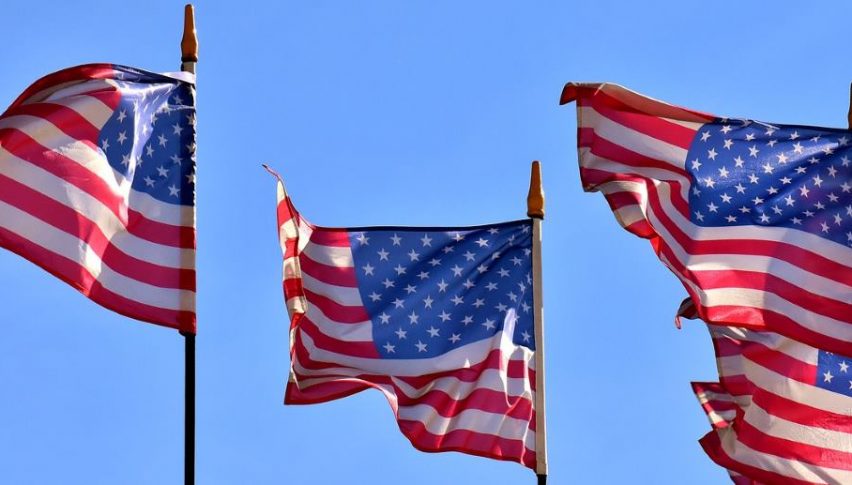 Powell Speaks In Zurich, The USD Catches Bids
Trending forex majors are the story of the day. The USD is showing strength on the heels of FED Chair Jerome Powell's comments in Zurich during the U.S. overnight session. Powell made two statements reassuring currency traders that the policy for 2018 features sustained tightening:
"Market participants' expectations for policy seem reasonably well aligned with policymakers' expectations."

"Markets should not be surprised by our actions if the economy evolves in line with expectations."
The rhetoric of central bankers is often word-soup, an intricate combination of vague statements. Basically, Powell is saying that the coast is clear for the FED to raise rates and if the markets go crazy in the aftermath that is their own fault.
The Odds Of Coming Rate Hikes From Jerome Powell And The FED
As of early May, it looks like four 2018 rate hikes are a possibility. Traders are already pricing this idea into the USD. The CME FedWatch index has assigned the following probabilities to successive 25 bps rate hikes:
100% for June

73.6% for September

40.6% for December
The 100% number for the June 13 FOMC meeting is an eye-popping value. In the world of finance, there are very few things that are ever given a 100% chance of occurring. I guess the June FOMC meeting is the exception to the rule.
USD Overview
There really isn't a whole lot to say about where the USD is at against other global currencies. It appears that the FED's course of tightening is going to be in play for the remainder of 2018. With inflation exceeding the FED's 2% target and unemployment falling beneath 4%, concerns over the U.S. economy "overheating" are likely to dictate monetary policy for the near future.
So, is there anything that can change the trajectory of the FED's quantitative tightening? The answer is yes — the November U.S. Congressional midterm elections.
The November midterms are going to be a very important factor facing the U.S. economy. In the event that the current Republican majority is lost, serious questions will arise regarding the future of the Trump administration's policies. If the equity markets react chaotically to a formidable Democratic opposition, look for the FED to drop a December rate hike in favor of promoting stability.