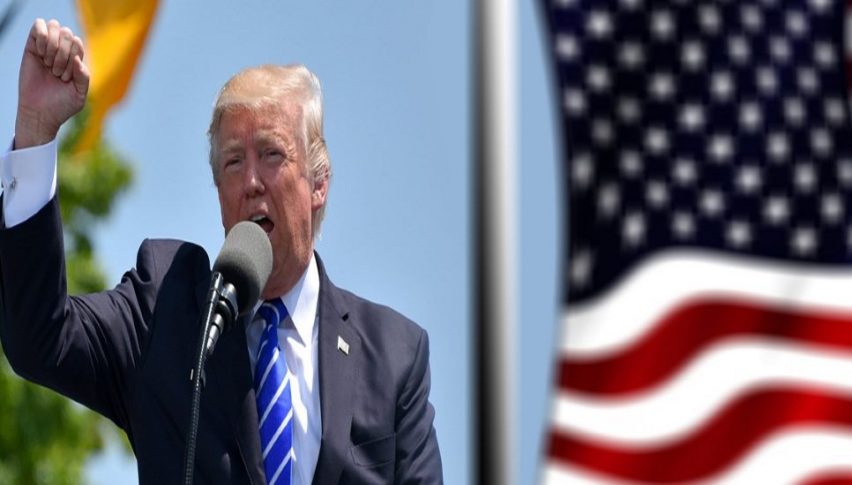 The AUD/USD Plunges, Trump/Iran Statement Coming Up
One of the biggest movers and shakers on today's forex has been the AUD/USD. After a four-day consolidation phase around .7500, price has resumed its move south. Market fundamentals have done little to help the Aussie's cause. A slumping gold market coupled with a hawkish tone from the U.S. FED has given traders few reasons to bet on a recovery in the Australian dollar.
Debt Concerns
During the U.S. overnight session, the Australian government released their annual budget. At the moment, the political scene in Australia is complex. Elections are pending, involving the position of National Treasurer.
In a key release, acting Treasurer Scott Morrison released his third annual budget. Here are the highlights:
Moderate surplus of 2.2 billion AUD expected for 2019/20

2018 net-debt expected to peak at 18.6% of GDP

Gross-debt expected to peak in 2019 at 29.4% of GDP
In addition to the budget, Morrison told parliament that "the Australian economy is now pulling out of one of the toughest periods we have faced in generations."
With considerable debt figures projected for the next 18 months, Aussie traders are not buying Morrison's point of view.
AUD/USD Technicals
The .7500 handle put in a pretty good fight as downside support. However, today's bearish participation has driven price to a value area near .7450.
With a lack of support levels, this market appears poised to continue the downtrend for the near future. In fact, aside from the big round number of .7400 there are no daily technicals in the vicinity of price.
Overview: The daily chart gives us a good picture of the strength behind the current downtrend. Consolidation periods near .7550 and .7500 have both broken out to the downside before ever posting a significant retracement.
Is there anything that can stop the trend? Two things come to mind — a rally in gold and pressure on the USD. Perhaps President Trump's announcement on the Iran nuclear deal at 2:00 PM EST will stimulate a run to safe-havens and give the Aussie a much-needed kick in the backside.