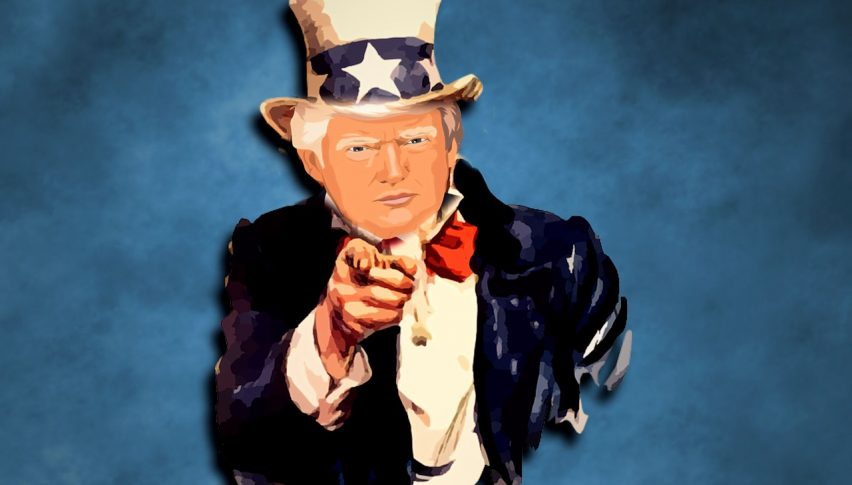 Markets on Wednesday: Dollar Spikes as Trump Shakes Things Up
It had been a quiet week or so for US President Donald Trump, but sure enough on Tuesday, he was back getting markets moving again. He announced that the US would exit the Iran nuclear deal that he had previously called "insane".
That got the USD moving higher along with the safe haven currencies including the CHF and JPY.
However, the real action was in Oil. We've seen some wild ranges from a low beneath $68.00 to closing above $70.00.
The EUR/USD also continued the move lower. There appears little in the way of support that is able to hold the Euro at the moment and the continued strength in the dollar is making this a nice downtrend at the moment.
I'm expecting more fallout over the Iran deal to play out over the rest of the week. So watch this space.
USD Pushes On
The key support and resistance levels haven't really been tested to the upside just yet. If anything we are just grinding higher.
We are getting close with 93.50 my first upside target. If you zoom in on the chart it does look like a bearish flag amongst all the congestion which might suggest we will get a test of that resistance level and fall away.
Longer-term we are powering onwards and upwards and I expect that to continue for the time being. The economic data in the US is strengthening as we saw last week with an unemployment rate under 4%.
CPI on Friday will be important. And putting in a strong print might be just what the Fed needs to all but lock in their interest rate hikes throughout the remainder of 2018.
Yesterday the CPI numbers from European countries showed a slowdown, so today's headline Eurozone inflation numbers should be soft as well
18 hours ago