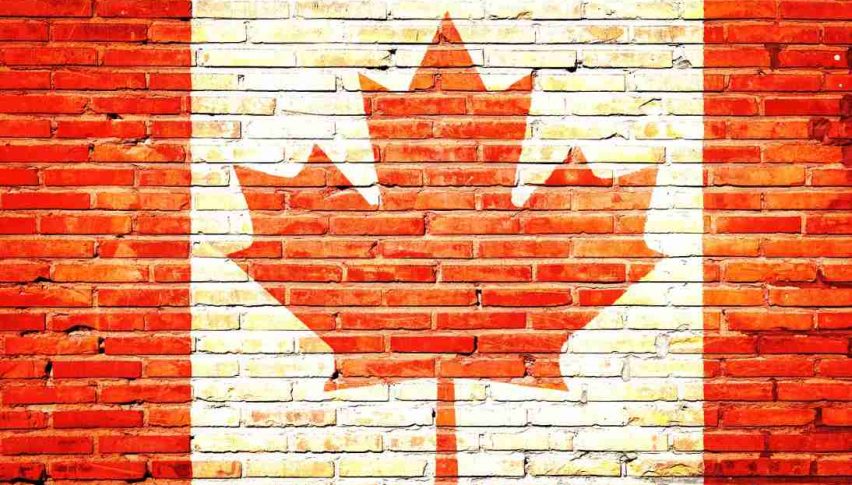 Friday Fireworks Scheduled For The USD/CAD
The last two sessions have been huge for the Loonie. The Trump/Iran saga and bullish fundamentals for WTI crude oil have rapidly shifted USD/CAD sentiment. The Canadian dollar is on the march fueled by the possibility of  $75.00 crude oil.
Given the hot streak the CAD is on, tomorrow's scheduled events may extend gains or prompt a reversal. Here are the reports to watch for the USD/CAD during Friday's pre-U.S. session hours:
Event                                                                Projections        Previous
Net Change In Employment (April)                     17.4K                  32.3K
Unemployment Rate (April)                                  5.8%                    5.8%
North American fracking operations are key drivers of oil production in the U.S. and Canada. Canada is a major player in the Bakken shale formation. A significant chunk of Canadian oil output originates in the Bakken, specifically the fields of Saskatchewan and Manitoba.
If the price of crude oil is sustained above $70, a production boom in these regions will foster robust Canadian employment figures throughout the Summer months.
USD/CAD Technicals
The Wednesday and Thursday sessions have produced back-to-back red candles. Will Friday continue the recent trend?
As of this writing, the USD/CAD is trading near the 1.2775 handle. This is a non-committal area, between the Daily SMA and Bollinger MP. Given the coming Canadian Employment release, it is unlikely that price will stay in this vicinity.
Overview: Fundamentals are currently driving valuations of the USD/CAD. U.S./Iran tensions and reports of Israel/Iran armed conflict in Syria are two geopolitical factors that promote a bullish view of WTI crude. Amid such a strong crude oil market, it is difficult to bet against the Canadian dollar.
Tomorrow's economic metrics will further enhance participation levels facing the Loonie. Be sure to check in with FX Leaders before, during, and after the Canadian Employment report. If this event pans out to be a major market mover, we will pass along a few ideas on how to turn the volatility in your favor.
Crude Oil has been bearish for more than a year, but this week we saw a decent reversal higher on higher Caixin manufacturing
17 hours ago