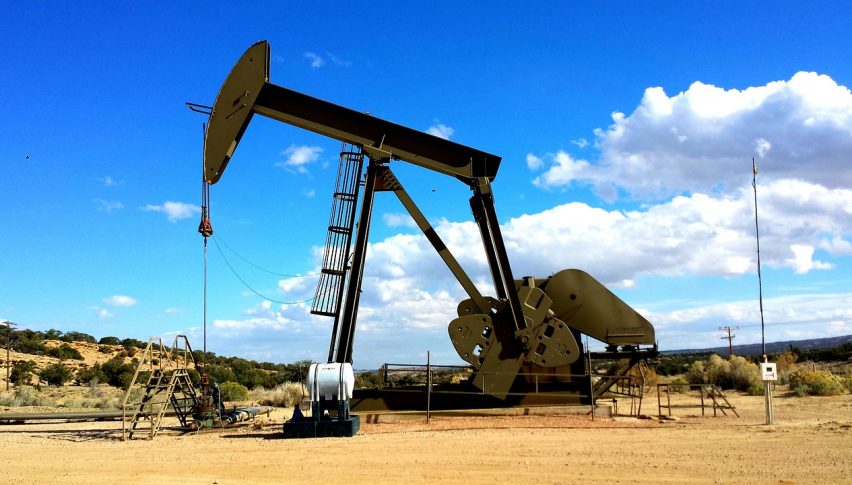 Markets on Thursday: Dollar Mixed But Oil Charges Upward
On Tuesday, we heard that US President Donald Trump was going to pull out of the nuclear deal with Iran. The biggest impact to date has been on the price of crude oil, which is now breaking out above $70.
Given the sanctions to be imposed on Iran, there are clearly issues surrounding supply. Despite the fact that there appears to be ample supply elsewhere. We also saw a draw in inventories and that has lit a fire under the oil market for the time being.
US PPI came out and it was a disappointing number compared to expectations. That led the USD to be mixed overall against the other majors.
The NZD/USD is continuing to fall away this morning after RBNZ kept official rates on hold. However, it was more about the weak outlook for inflation, a problem that many countries are still grappling with at the moment.
USD Tests Resistance
The key support and resistance levels that I've been watching appeared to play out perfectly on Wednesday.
The DXY did push higher in early trade and tested the 93.40 region. Then it fell away, on the back of some weak inflation figures. Although, US stocks were mostly stronger on the day.
Like I've said before, this will be a tough grind to break out of. But, yesterdays move has given me some more confidence as to the underlying strength.
To the upside, we are now looking at 94.00-94.20 as the major resistance level. Yet, we will still need to take out the current level which might not be as easy as many had thought.