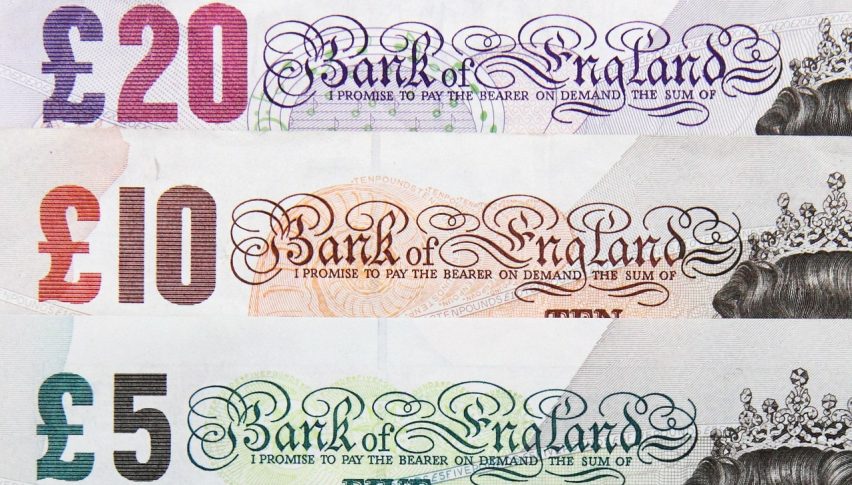 May 10 – Economic Events Outlook – "Super Thursday" for Sterling Pairs
Posted Thursday, May 10, 2018 by
Arslan Butt
• 2 min read
Good morning, traders. It's going to be an exciting day as the market is bracing to trade this Super Thursday.  The BOE's monetary policy decision, official bank rate vote and inflation figures from the United States are coming up. Let's discuss the potential outcomes…   
Watchlist – Key Economic Events Today
On this Super Thursday, the Bank of England will publish the monetary policy statement, Monetary Policy Committee (MPC) meeting minutes, and the inflation report at 11:00 (GMT). Moreover, the Office for National Statistics is due to release it's manufacturing production.
In short, the economic calendar is full of very significant fundamentals from the United Kingdom. Consequently, all the Sterling pairs are ready to launch in either direction, depending on the various decisions. We will have to wait and see!
What is the Potential Impact on the Sterling?
Back in April, the Bank of England kept a hawkish tone by saying that rates will rise faster and earlier than expected. This caused bullish trends in the Sterling.  However, I'm not expecting any change in the interest rate (0.50%) today. There are some other factors that need our attention first.
The economic figures have been very disappointing. Inflation slipped from 2.7% to 2.5% and the GDP grew by only 0.1% q/q in Q1. Moreover, the PMI figures also point to an upcoming slowdown. Logically, the BOE should be keeping the rates on hold until the economic data is back on track.
MPC Official Bank Rate Votes – The vote will show MPC (Monetary Policy Committee) officials' intentions. As of now, two members are in favor of hiking the rate according to the forecasted vote of 2-0-7. But, I think the vote has already been priced in. The market may not absorb any impact unless the voting decision changes. Let's keep watch.
BOE Inflation Report is significant. It indicates where the BOE sees inflation in the following years. Based on this, speculators draw forecasts as to when the BOE will hike the interest rate. The market immediately starts pricing in this same sentiment.
U.S. Dollar – USD
CPI m/m – The Bureau of Labor Statistics will be releasing the consumer price index data at 12:30 (GMT). The U.S. inflation is expected to gain by 0.3% vs. -0.1% in April. Whereas, the Core CPI m/m is expected to gain by 0.2%.
Fellows, the market is likely to be uncertainly volatile today. I recommend reading up on FX Leaders Risk Management Strategies in order to secure your funds. Keep following us for the latest setups. Good luck!