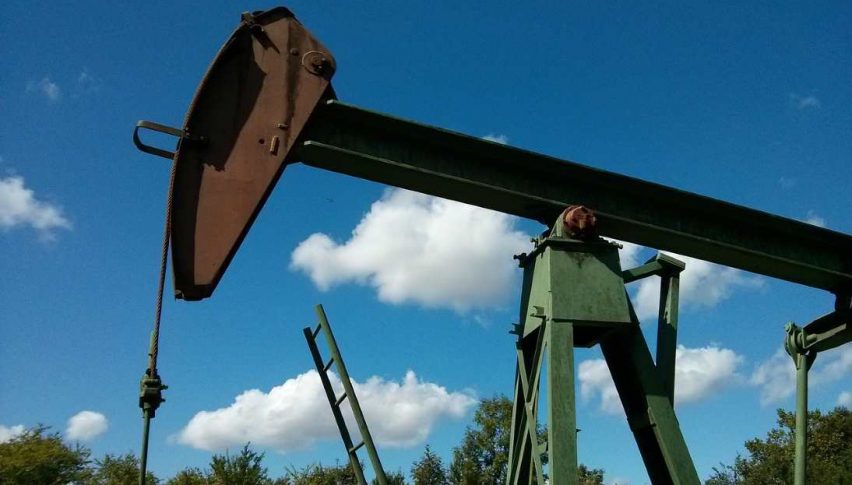 Crude Oil Inventories Mixed, USD/CAD Disjointed
The crude oil inventories are in and traders are wondering what to do with them. June WTI futures are trading in a consolidation pattern around the $71.00 handle. Thus far, only a meager 70 tick daily range has been established in the wake of mixed API and EIA crude oil stocks reports.
WTI Crude Oil Inventories Data
This week's inventory cycle has been a head-scratcher for participants in the energy markets. Both the EIA and API reports have come in very different, prompting a largely rotational oil trade. Below is the hard data:
Tuesday's API crude oil stocks report came in at a surplus of 4.854 million barrels, up from the previous release of -1.850 million.

This morning's EIA inventories report came in at -1.404 million barrels, above projections of -0.763 million.
To sum it up, the API report came in hugely positive, while the EIA number came in negative by 640,000 barrels. As a result, the WTI market is taking a moment to digest the implications of the conflicting data.
A Disjointed Canadian Dollar (CAD)
In the aftermath of the strong API release, the CAD posted big gains against the Greenback throughout the U.S. overnight session. However, the bearish heat experienced by the USD/CAD over the last 18 hours is being challenged following the weak EIA number. The price action exhibited by the USD/CAD during this week's inventory cycle runs opposite of conventional wisdom.
As long as oil pricing remains strong, the Canadian economy and CAD stand to benefit. Increasing oil supplies typically drive prices down and decreasing supplies drive prices up— except when they don't! As a result of this week's mixed reports, the CAD is in limbo.
At 12:00 PM EST, Bank of Canada (BoC) Deputy Governor Lawrence Schembri is due to issue a public commentary. Be on the lookout for increased volatility in the USD/CAD as Schembri takes the stage.