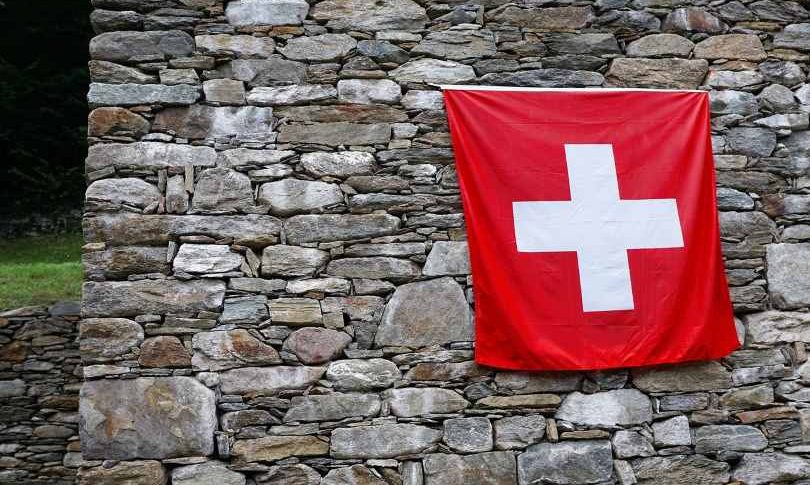 Safe-Havens Continue To Struggle, USD/CHF Near Par
April and May have been brutal months for the safe-havens. A bearish trend in gold and gains by the USD against the Swiss franc have highlighted the newfound risk-on sentiment. Sub-1300.0 bullion and the USD/CHF trading above par have been the result.
With few economic events scheduled for the Friday session, action on the forex is likely to be moderate. Aside from several reports out of Canada, no primary market drivers are to be released by week's end. It appears that the USD/CHF is destined to hover around the 1.0000 level for the immediate future.
USD/CHF Technicals
A simple glance at the daily chart tells us all we need to know about the Swissy. The USD is on the march and outlook is bullish.
However, there are few technical areas that jump off of the page and may be useful in coming sessions. Here they are:
Resistance(1): Triple-Top Pattern, 1.0056

Support(1): Support Zone, .9889-.9873
Overview: For the last five sessions, 1.0000 has been a magnet for price in this market. When the daily range extends one way or the other it is quick to return. This is the likely scenario until the Swissie undergoes a fundamental shift. With the U.S. FED due to begin tightening in earnest next month, it will take a fairly important news item to scare traders into a USD/CHF reversal.
However, any breakout toward the Triple-Top (1.0056) or downside Support Zone (.9889-.9873) is likely to be challenged aggressively. Fading directional moves back toward the value area of 1.0000 is a positive plan for coming sessions.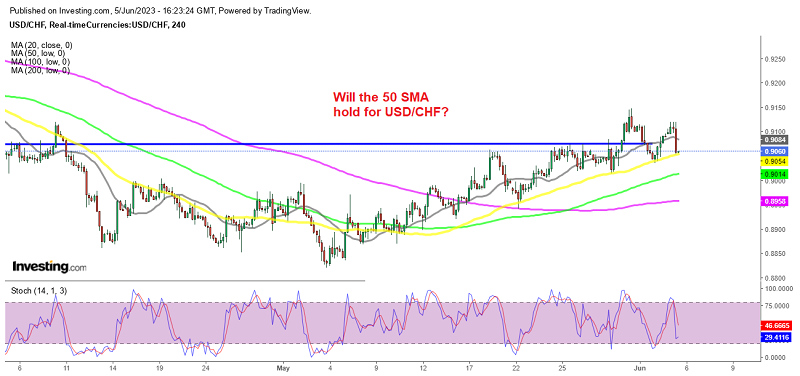 13 hours ago
Consumer inflation CPI started increasing again last month, while USD/CHF is facing the 100 daily SMA as resistance above
17 hours ago
USD/CHF is testing the previous support above 0.91 after the GDP report released earlier this morning from Switzerland
7 days ago