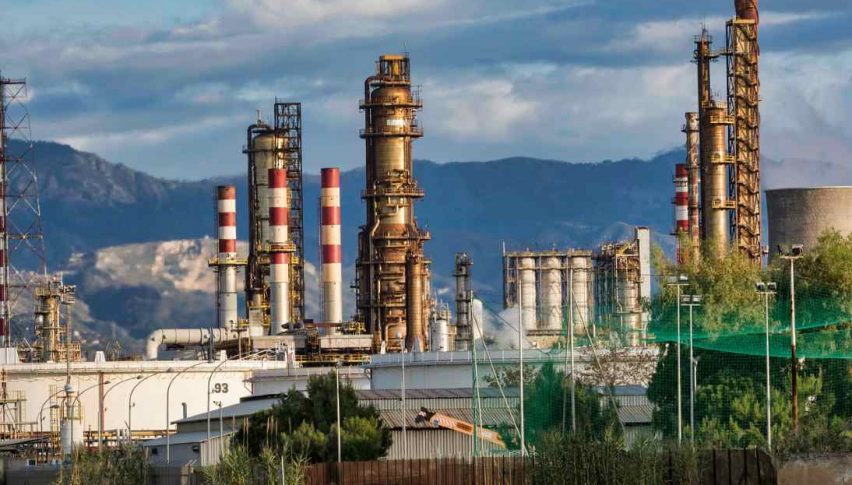 Rollover For WTI Crude Oil Futures, Stormy Price Action
Even though the volatility is moderate, it is a big day on the WTI crude oil markets. The volume has officially shifted from the June to July contract in WTI crude futures. Due to rollover, the action is not nearly as heavy as we have seen lately. At press time, money is coming in at a 2/1 ratio favoring the July contract over June.
If you are trading WTI futures or USOIL, be prepared for turbulent price action. Limited liquidity may cause rapid directional moves in pricing. Also, institutional investors are in the process of rebalancing their energy positions as the June futures contract nears its expiration.
The period surrounding rollover can pose many challenges — sometimes it is best to tread lightly.
WTI Crude Oil Technicals
A look at the daily chart for July WTI crude oil futures gives us a new set of technicals to keep an eye on.
The first two hours of trade since the traditional pit open (9:00 AM EST) have been muted. Price is grinding south, seemingly in no hurry to pick a direction. Here are the levels to watch for the rest of the day:
Resistance(1): Swing High, $72.37

Support(1): 38% Retracement of The Current Wave, $70.23

Support(2): Bollinger MP, $69.09
Bottom Line: As long as the Swing High ($72.37) remains intact, then longs from support just above the 38% Retracement ($70.23) is good trade location to the bull. For now, I have buy orders queued up in July WTI futures from $70.29 with an initial stop at $69.94. Using a conventional 1:1 risk vs reward management plan, this play yields 35 ticks.
The ideal timing for this trade to go live is before today's close. However, the recommendation will remain active until elected or the Swing High is taken out.