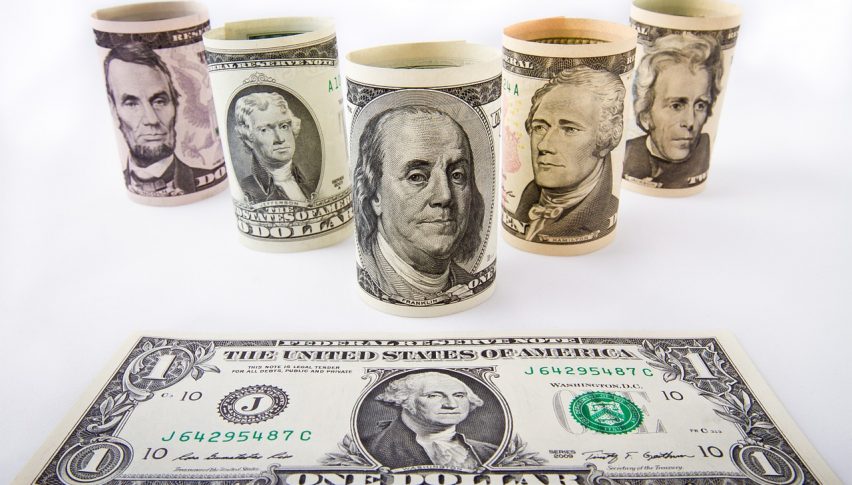 Markets on Tuesday: Dollar Reverses and Shows Some Weakness
The USD has been making all the headlines over the last few weeks, thanks mostly to its insatiable bull run. That bull run into some pressure on Monday and we finally saw a reversal in the price action.
On what was a quiet day, with many in Europe on holiday and a thin economic calendar, the Greenback did it's best to march upward, before running into significant selling pressure.
As a result the majors all did an about-face. The Aussie was the strongest and led the charge higher. While the EUR/USD also bounced off key support after a big test.
As the week rolls on the big economic data is scheduled to start rolling out. It includes the minutes of the FOMC and ECB so any short-term moves have the potential to over-run as the week unfolds.
USD Reversal
The key resistance level at 94.10 that I had been watching came into play perfectly on the US Dollar Index (DXY).
We saw price run-up early before the sellers took over and we fell back away. As it stands we are still slightly above the resistance turned support level at 93.50.
I'm certainly not convinced of a big sell-off by any stretch. Given the light news and the fact that it was a Monday, we can sometimes see this type of action.
The real test will come after we hear from the FOMC by way of the minutes. I'm still very much bullish on the USD and I think this might just be a little pullback.
Yesterday the CPI numbers from European countries showed a slowdown, so today's headline Eurozone inflation numbers should be soft as well
17 hours ago