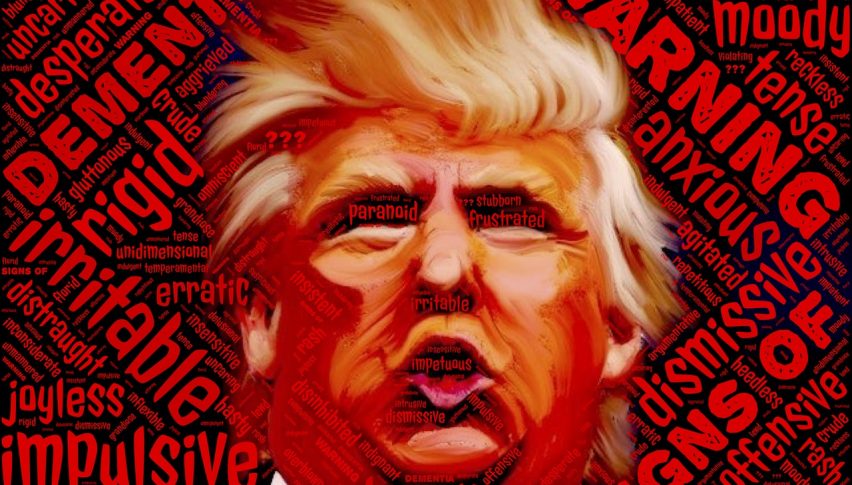 Global Indices Rushed Triplex Loss – What's Behind This Panic?
Posted Wednesday, May 23, 2018 by
Arslan Butt
• 1 min read
The U.S. stock indices SPX, DJIA, and Nasdaq are plunging dramatically near to 1%. With that, the European stock reacted badly causing 1.46% drop in DAX, the German's stock market index. Here the question is, who's behind it and what's going on in the market?
With no surprises, it's the U.S. President Donald Trump who spread uncertainty by saying that he's not sure if the scheduled meeting with the North Korean leader would really happen.
As you know, the trade war sentiments between China and the U.S. eased after Mnuchin stated negotiators put a potential trade war "on hold". But Trump seems dissatisfied with the negotiations. Consequently, the VIX (volatility index) has jumped by +7.26%, signifying the fear in investors.
S&P500- SPX – Quick Technical Outlook
Speaking about technicals, the SPX has already come out of the bullish channel which was supporting the index near $2,715. Now it's heading south to the next target level of $2,700. The thing is, $2,700 isn't merely a double bottom, but also a psychological level.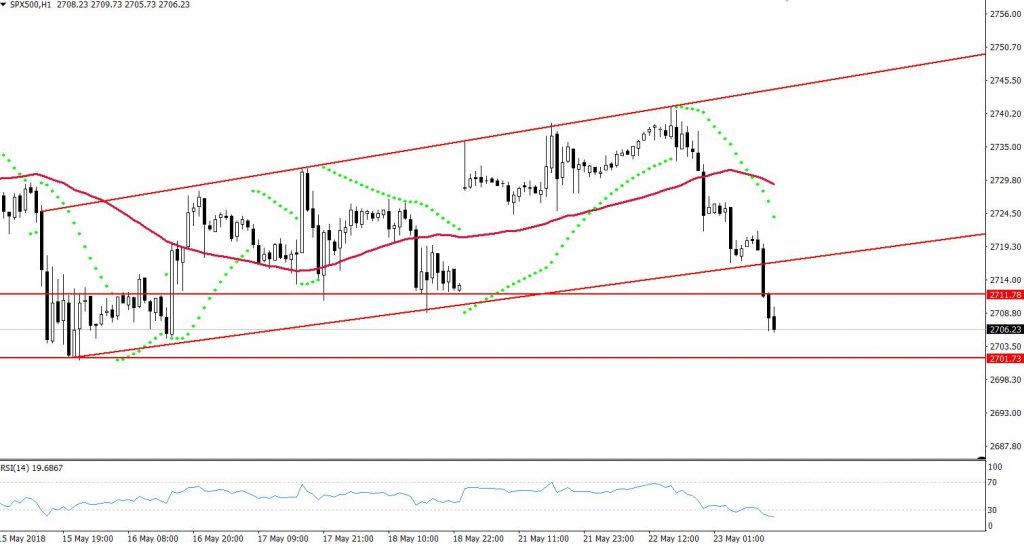 SPX – Hourly Chart
The S&P500 has already entered the oversold zone and needs to retrace back to $2,711 and $2,716. In case of failing to do so, the U.S. index can fall to $2,682 in coming days. Let's keep an eye on $2,700 to catch a quick buying trade. Stay tuned for forex trading signals. Good luck!
Stock markets are looking very bearish today, with bank shares leading the way down as the fears resurface again
1 month ago
Safe havens such as Gold and the JPY have been taking advantage of the financial troubles with the ban king system and lower FED rate odds
3 months ago