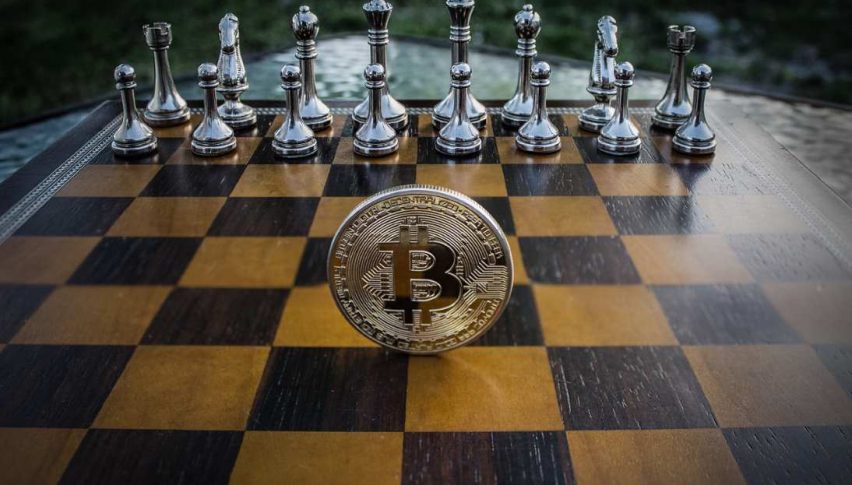 The Pressure Is On Cryptocurrencies
Cryptocurrencies look to be reverting back to their bearish form of early 2018. The last 24 hours have not been kind on the cash markets for any of the major cryptos. Sharp losses have rekindled skeptical sentiment among investors, as the optimism of early May has rapidly faded.
Performance Metrics
The big four cryptos have had a tough day, week, and month. After putting up a nice post-U.S. Tax Day rally in April, things have gone consistently downhill. Here is a cross-section of the weakness facing the entire asset class (approximate values):
Coin                                          Day        Week        Month
Bitcoin (BTC)                            -7.5%        -9.5%         -14.5%
Bitcoin Cash (BCH)                 -16%       -25.5%         -28%      
Ethereum (ETH)                     -14%       -18.5%            -9%
Litecoin (LTC)                         -11%         -16%            -21.5%
Simply put, the last month has been one to forget for cryptocurrency bulls.
Why The Weakness?
At best, valuing crypto assets is problematic. Rumors over forthcoming regulatory moves, fraud, and exchange crackdowns seem to be the primary drivers of price action. With cryptos only being part of the financial mainstream for the last 18 months, most participants are still in the process of figuring these markets out.
One thing we know for sure is that news is a crypto market mover. Here are a few headlines (paraphrased) that are factoring into the recent weakness of cryptos:
"India Considers New Tax On Cryptocurrencies"

"China Prosecutes 98 Over OneCoin Pyramid Scheme"

"Bitfinex To Require Customer Tax Info"
So, it looks like the cause of the last week's crypto selling is not a surprise — more taxes and regulation.
Bottom Line
It is going to take some time for the cryptocurrency space to establish a long-term valuation format. For now, it looks like Bitcoin's range of $10,000 to $5000 is going to serve as the industry barometer. If BTC breaks from this range, then a revaluation of the entire asset class is likely.
At the end of the day, crypto markets are still very much in their infancy. More growing pains are likely before a concrete valuation structure is built. Of course, active traders can prosper from the volatility. Be sure to check out FX Leaders' cryptocurrency trading signals for ideas on how to benefit from the chaos.