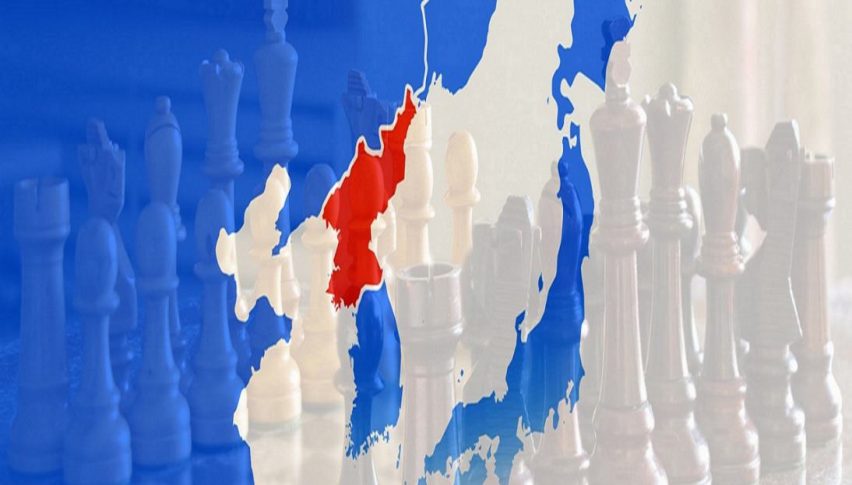 Trump Cancels Summit With North Korea, Markets React
Geopolitical influences are battering the markets early in this Thursday session. In a letter released earlier this morning, U.S. President Trump terminated the June 12 U.S./North Korea summit. Citing "tremendous anger and open hostility" as being detrimental to the spirit of the meeting, Trump effectively pulled the U.S. out of the planned nuclear negotiations in Singapore.
U.S. equities markets have taken the news poorly, with the DJIA down over 125 points and the S&P 500 off 12. The gold bugs have come out of retirement, running price above the 1310.0  handle. The USD is showing weakness, slightly down against the Japanese yen, Swiss franc, and Euro.
USD/CHF Technicals
Unexpected shifts in global politics can shake up markets quickly. Today's announcement from Trump has done just that. When uncertainty creeps into the marketplace, safe-havens become desirable assets.
The Swissie is nearing a key level of Fibonacci support on the daily timeframe:
Support(1): 38% Retracement Current Wave, .9873
Bottom Line: The collapse of the U.S./North Korea summit is the type of fundamental market driver that can shake up the status-quo considerably. In this case, it has created an opportunity in the USD/CHF.
Until elected, I will have buy orders queued up from just above the 38% Fibonacci retracement at .9876. Using an initial stop at .9844 and a 1:1 risk vs reward management plan, this trade is worth 32 pips.
The markets are alive today following the big news from the White House. Be sure to have your stop losses down and leverage in check as the trading day progresses.