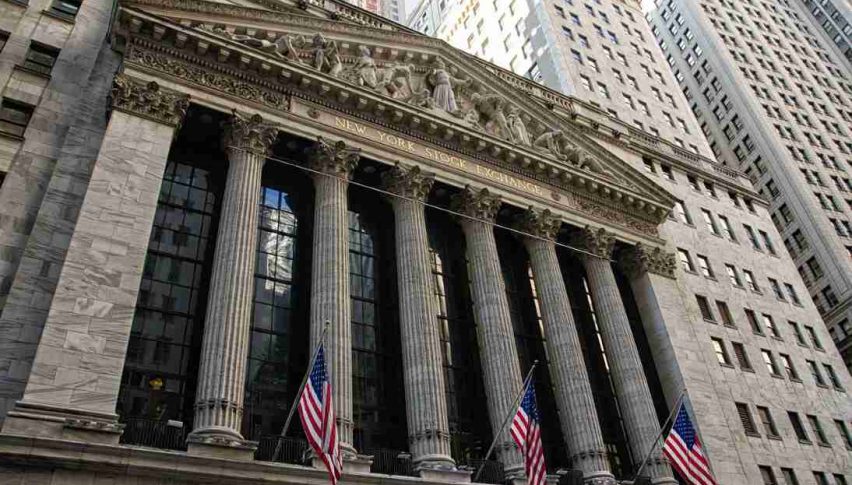 U.S. Equities Rout Continues, S&P 500 Support Levels
Fallout from the cancellation of the June U.S./North Korea summit continues. U.S. indices have extended losses from the open, with the DJIA falling more than 200 points and the S&P 500 15. It is anyone's guess where the markets will close for the day, but the first 120 minutes have been dominated by bearish sentiment. Can the indices post a mid-session rally?
Today's Numbers
Aside from the big news coming out of the White House, there were several U.S. economic releases from earlier:
Event                                                                Actual              Projected
Continuing Jobless Claims (May 11)               1.741M                  1.754M
Initial Jobless Claims (May 18)                        234K                       220K
Existing Home Sales (MoM, April)                  5.46M                    5.57M
Existing Home Sales Change (MoM, April)   -2.5%                       -0.2%
The headliner of this group is the lagging Existing Home Sales statistics for April. The late Spring/Summer of 2018 has been projected to be one of the strongest for U.S. real estate in recent memory. A drop of -2.5% for April is a sign of limited supply and shrinking mortgage availability.  As the FED continues on its path of quantitative tightening, look for further reductions in mortgage availability.
S&P 500 Technicals
June E-mini S&P 500 futures opened the week with a "bullish gap." Since then, price has filled in the gap and entered rotation near 2725.00.
Today has been a brutal one for S&P bulls, with values trending south since the cash open at 9:30 AM EST. At press time, this market is attempting to rally, with price well off of intrasession lows (2705.75).
Here are the support levels to watch for the remainder of the session:
Support(1): Bollinger MP, 2697.00

Support(2): 38% Current Wave, 2684.25

Support(3): Daily SMA, 2670.00
Overview: For now, buyers have dug their heels in just above the 2705.00 level in June E-mini S&P 500 futures. If this area is taken out, look for a test of the downside support levels.
Trading a charged news cycle is always a challenge. Participation is heavy and any geopolitical news item that comes across the wires may drive the S&P 500 directionally. In my mind, the key level for the rest of the week is the 38% retracement of the current wave at 2684.25. This level provides a great entry for a long and may come into play by Friday's close.
Stock markets are looking very bearish today, with bank shares leading the way down as the fears resurface again
1 month ago