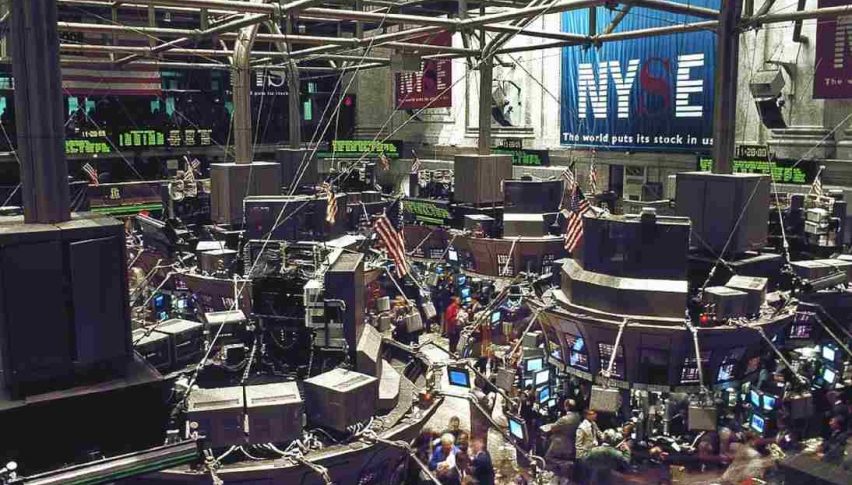 Muted Wall Street Open: 25,000 For The DJIA Is The Key
After the whipsaw action of the Thursday session, U.S. markets have opened moderately in the red. Both the DJIA and S&P 500 are near flat in the first hour since the New York cash open. Concerns over cancellation of the U.S./North Korea summit, coupled with the pending U.S. Memorial Day weekend, have created a muted atmosphere.
Economic Data
Earlier today, several U.S. economic reports were released for public consumption. A brief look at the hard data:
Event                                                                                        Actual              Projected
Durable Goods Orders ex Transportation (April)                  0.9%                    0.5%
Durable Goods Orders (April)                                                   -1.7%                   -1.4%
The U.S. Durable Goods orders are a mixed bag, with April's numbers not being particularly strong. FED Chairman Jerome Powell took to the stage in Stockholm, Sweden about an hour ago. He addressed the topic of banking reform and regulations, offering no comments on coming monetary policy.
Powell's newsworthy quote stated that the FED is "still assessing the efficiency of banking reforms." He is largely referring to the post-2008 debt crisis legislation that increased restrictions on commercial banks. Thursday, President Trump signed a bill that eliminates a considerable number of those restrictions.
The situation is fluid, and one that we will be monitoring as it unfolds.
DJIA Technicals
The DJIA showed some resilience during Thursday's session. After being down over 300 points, a late rally pared a majority of the early losses. Today appears to be following a similar pattern — early weakness giving way to growing strength.
There are two levels on my radar for the rest of the session:
Resistance(1): Psyche Level, 25,000

Support(1): Bollinger MP, 24,589
Overview: Keeping things simple is almost always the best course of action. The DOW has been unable to sustain bullish sentiment above 25,000 since early March. Until we break above this level for good, values are likely to rotate between 25,000 and 24,500.
Today's close marks the beginning of the Memorial Day weekend. Be on the lookout for limited liquidity in the U.S. indices as the trading day wears on.