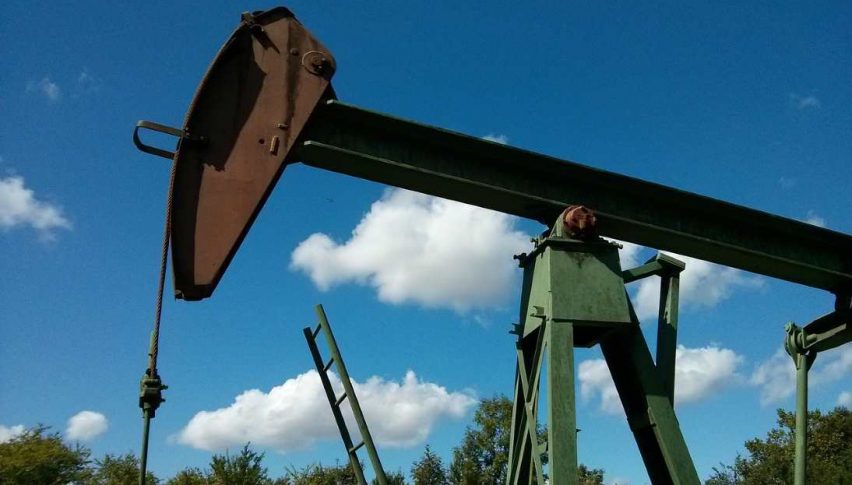 WTI Crude Oil Posts Gains On The Open
The last four sessions have been brutal for WTI crude oil bulls. A loss of over $6.00 per barrel has been the headline for late May. From a seasonal standpoint, oil pricing at the end of May is typically among the strongest of the year. The recent selloff gives traders a reason to ask — is the top in for 2018?
Also, the shortened Memorial Day trading week has delayed the crude oil inventories cycle. The API number will be released Wednesday and the EIA number will come out Thursday. The oil inventories have brought a few major surprises as of late. It will be fascinating to see if supplies on hand continue to grow — the recent weakness in pricing suggests that they will.
WTI Crude Oil Technicals
The last five sessions have represented a huge shift in sentiment in the crude oil markets. A drop of more than $6.00 per barrel has been the case for July WTI crude futures. Can this market close in the green for the first time in nearly a week?
The recent bearish pressure has crashed price through several support levels on the daily chart. It appears that bulls have dug in around $66.00 for the time being. We will see if this level holds up or is just a speed bump on the way to $65.00.
Bottom Line: For the time being, July WTI crude is trading in a technical no man's land. Aside from $65.00, there is very little in the way of downside support. Topside resistance is also a long ways off, at the $68.51 level. It is likely going to take a day or two for this market to settle after the furious downtrend of last week.
If available, a short from $68.49 is a solid entry to the bear. Using an initial stop at $68.76, this trade yields 27 ticks when implementing a 1:1 risk vs reward scenario.