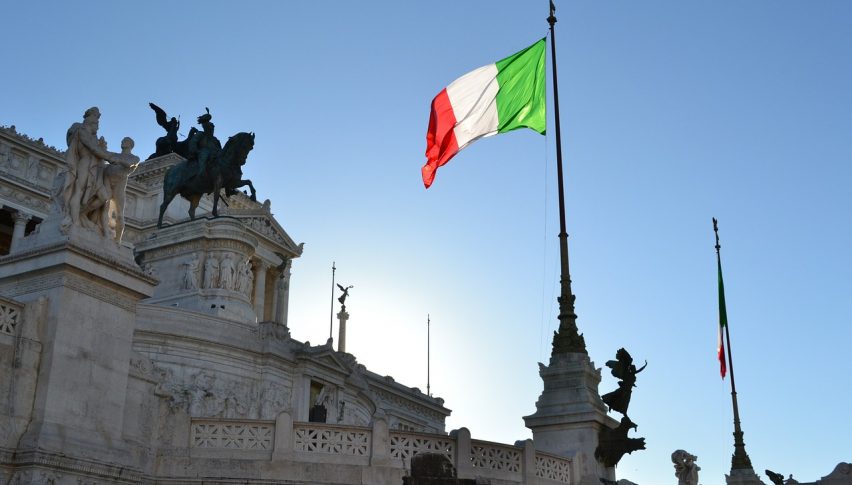 Forex Signals Brief for May 30: Crisis Returns to the Eurozone
Markets were shaken on Tuesday as the crisis in Europe moved back into the headlines. Italy's president stopped the formation of a coalition government that may have sought to leave the euro. That sent the safe-havens charging higher and it created volatility in most of the different asset classes. Italy will now have to go back to the polls in what now appears to be a referendum on whether Italy should remain in the euro.
We now have to face the reality that the euro might very well be at the crossroads once again. We have started to once again see money flowing back into US treasuries as no one wants to buy European bonds. This will also be an opportunity in Gold and of course the USD/JPY and USD/CHF. There is every chance we'll see some big moves lower in the EUR/USD this week if the fear continues to mount.
Looking ahead, we are set for some important data releases to start on Wednesday. That will include the BOC interest rate decision, US GDP and ADP employment as well as German employment figures. In what is shaping up as a big day for worldwide financial markets.
Forex Signals Update
Most investors fear uncertainty, but for traders, it brings volatility and momentum. The FX Leaders Team traded the conditions perfectly on Tuesday and walked away with six winnings signals. All the winners were trading with the USD strength, or with the risk-off momentum.
As it stands we are currently only in a single position in the German DAX. However, I suspect we are looking at a number of opportunities on Wednesday if the momentum continues.
Watchlist
USD/JPY – As fears grow, money starts flowing into the safe-haven currencies. Particular the USD/JPY and USD/CHF. So look for more momentum to the downside in the USD/JPY.
GBP/USD – The GBP/USD like most majors will struggle to keep pace with the USD as money flows into Greenback. The momentum is strong to the downside so there should be more opportunities here on Wednesday.
DAX – High Volatility
The DAX is widely known to be one of the highest volatility indices around. Making it very popular with traders all around the world. World indices have fallen away thanks to the Italian crisis, however, there has been a bit of a bounce. We are nearing our profit target and I suspect we might even hit this on the Europe open. The take profit target is at 12,520.