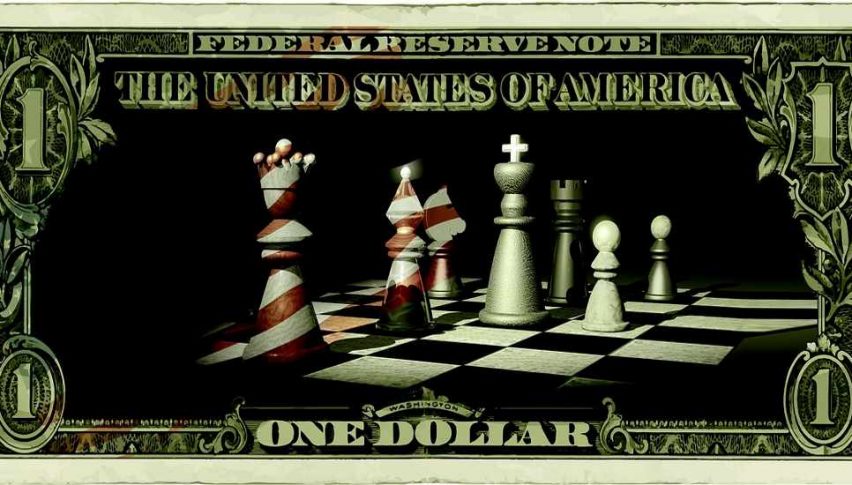 May Jobs Report, USD Outlook, DOW Technicals
The U.S. Jobs report for May is the story of the early session, with a collection of positive data hitting the wires just over an hour ago. Equity bulls on Wall Street have enjoyed the news and are driving the U.S. indices higher. The DJIA opened some 200 points higher and the S&P 500 twenty. The gains are a welcomed sight after a whipsaw week on the markets.
The May Jobs Report
There really isn't a whole lot to say about the U.S. Jobs report for May. The numbers came in extremely positive and have given a bump to stocks as well as the Greenback. Here is a look at the hard data:
Event                                                                  Actual                   Projected
Average Hourly Earnings (YoY, May)                 2.7%                         2.7%
Nonfarm Payrolls (May)                                        223k                         188k
Unemployment Rate (May)                                  3.8%                          3.9%
With over 223,000 jobs created in May, U.S. Unemployment has reached an 18 year low. 4% is viewed as the premier benchmark for U.S. Unemployment — 3.8% is a reduction for the second straight month and a monster fundamental metric.
The report has already been priced into a coming June 13 FED rate hike. The CME FedWatch index has revised the odds of a 25 bps hike upwards to 92% this morning from 88% yesterday afternoon. Interest rates are going up very soon and this is likely just the beginning.
DOW Technicals
Today is the first day of June and DOW futures are threatening to break above resistance on the daily timeframe. Another test of 25,000 may come as early as next week.
Overview: The strong May Jobs report came in as a surprise to many in the financial community. U.S. economic growth is likely to be the story of this Summer, as will inflationary concerns facing the USD. Terms like "overheat" and "sugar-high" will become more and more frequently used by the financial media.
While today's numbers are positives, they ensure the FED's policy of "gradual tightening" is to move forward. If we begin to see explosive growth and inflation, as today's numbers suggest, then the term "gradual" is likely to give way to "aggressive."